Cordless Blender Crushes Ice & Makes Delicious Smoothies in 7 Seconds FLAT
Cheers to a Healthier, More-Vibrant YOU!
Right now everyone is looking to get and stay healthy…
And it's no secret that adding delicious smoothies & shakes to your diet is one of the easiest ways to do it.
But let's face it: making blended drinks can be a real chore.
Dragging out heavy equipment...

Juggling tangled cords...

And the never-ending clean up...
And traveling with a blender? Forget about it!
But what if you could have all the benefits of drinking more healthy fruits and veggies every day...
Without the mess, and without being tethered to your kitchen counter.
Well now you can. With the most-advanced personal, portable blender you've ever seen.
Introducing...
Patriot Power Blender®
Yummy Blended Drinks on the GO & Makes a Great Gift!
Blend delicious shakes and smoothies in 7 seconds with the portable, cordless Patriot Power Blender.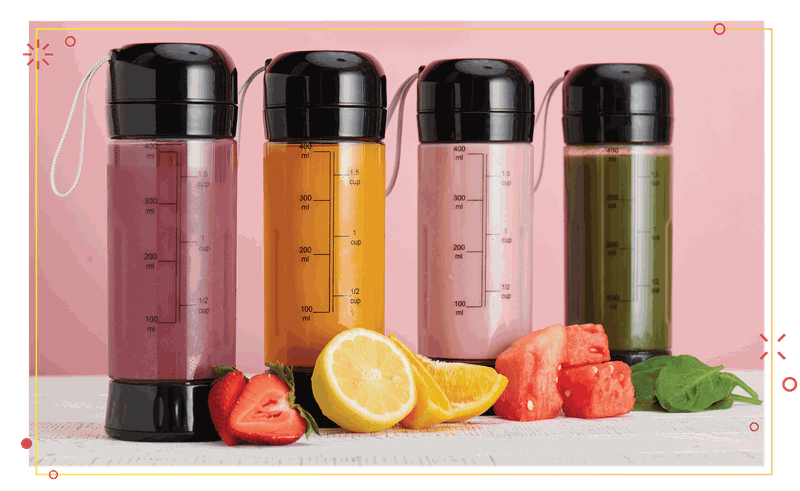 At only 1 pound and 10 inches tall… it's your smoothie-to-go companion for quick and convenient nutrition, anywhere life takes you.
And at home... it's the perfect, tuck-out-of sight blender. Compact & easy-to-clean — so a healthy drink is always within reach.
That's why it makes such a great gift for YOU and those you love. Everyone loves the convenience of this handy little blender!
People are going bananas over this portable blender:
Makes a great gift!

Healthy drinks everywhere — no cord required

Blend in the car, office or gym

Powerful: Even blends ice

Recharges with USB cord

Blends up to 12 smoothies on a single charge

Safe to use & easy to clean

FREE Strainer attachment for pulp

★★★★★ Raving customer reviews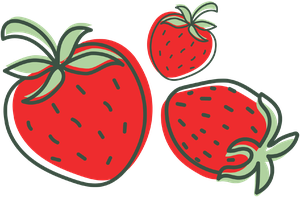 Plus, it's small enough to slip into your bag or backpack, so it can go pretty much anywhere with you.
And since the Patriot Power Blender doesn't ever need batteries or an outlet to blend...
You'll Have Delicious Nutrition – Even if the Nearest Power Outlet is Miles Away
This "handheld smoothie factory" is rechargeable – you can drain it down and charge it up hundreds of times. That's years of everyday use.
But you don't need a wall outlet or giant batteries to power it up.
Every Patriot Power Blender has a 4000 mAh-capacity battery built right in. Meaning you can charge it up via any USB — at home, at the office or even in your car. And have a protein shake at the gym, a delicious smoothie on a hike… even a margarita at your next tailgate!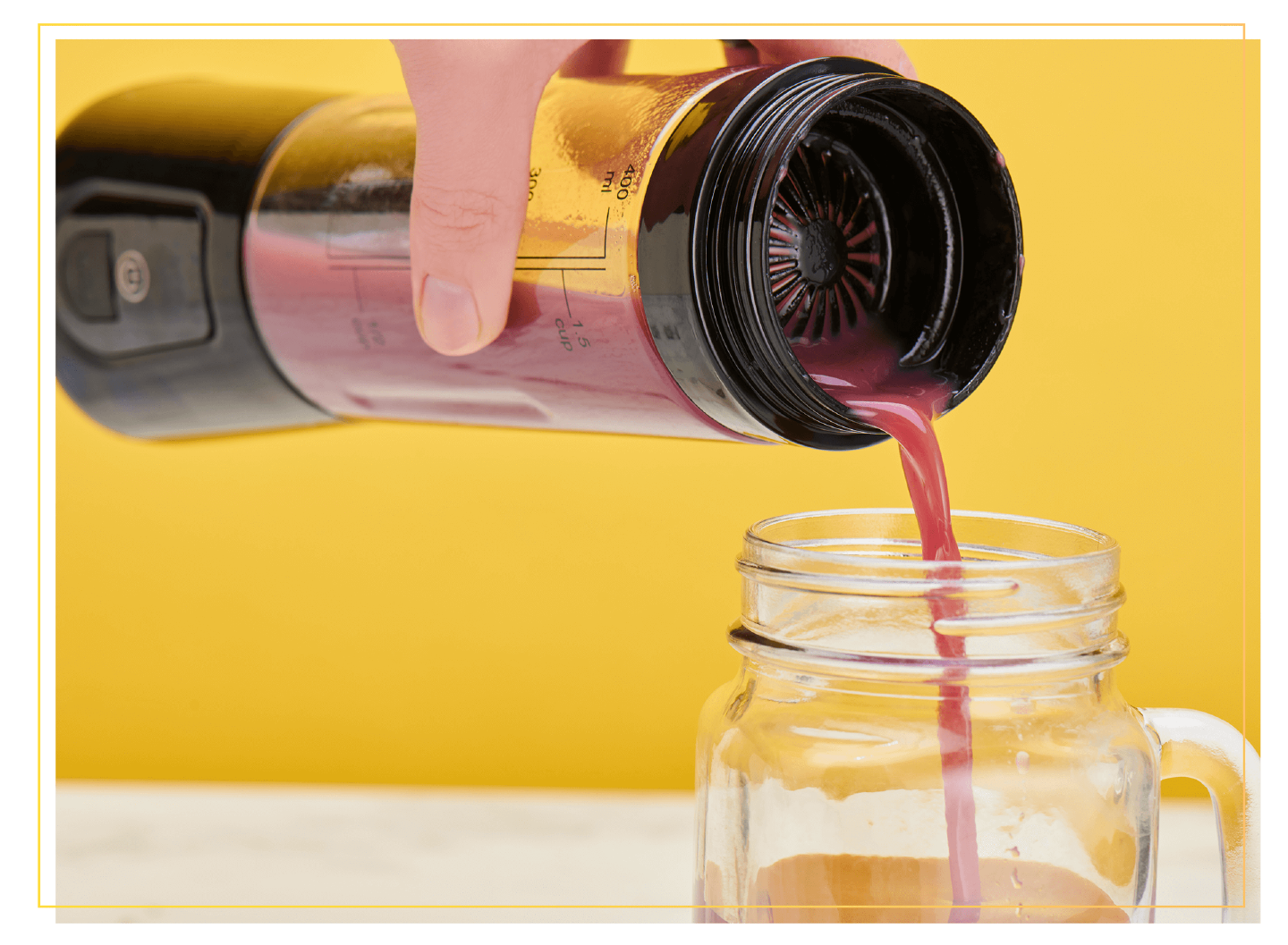 Fill it up before you leave in the morning, and blend your smoothie during your morning commute...
No more grabbing something unhealthy, just because it's convenient or fast.
Or stash one at the office or in your gym bag, and mid-day (or anytime of day) you can enjoy a blended treat. To keep your health and weight goals on track, beat back cravings and power through your days with newfound strength and energy.
It's even TSA-compliant in your checked luggage, so road warriors don't need to leave healthy smoothie nutrition at home! (When's the last time you enjoyed a morning smoothie in your hotel room?)
Even during a power outage, you don't have to leave your healthy morning routine behind.
And if you claim our "Best Deal" package today, you'll also get…
FREE bonus gifts

FREE Shipping & handling

Easy monthly payment-plan option

Ships fast from Utah, USA!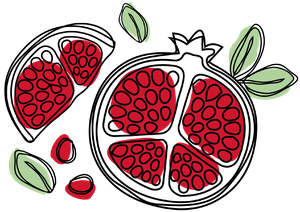 And beyond being an incredible smoothie maker…
Its Unbeatable Features Will Kickstart Your Health Goals in a SNAP
Think about it… a yummy, healthy snack with a press of a button. So you stick to your healthy eating and curb those cravings for an empty calorie alternative that sabotages your goals.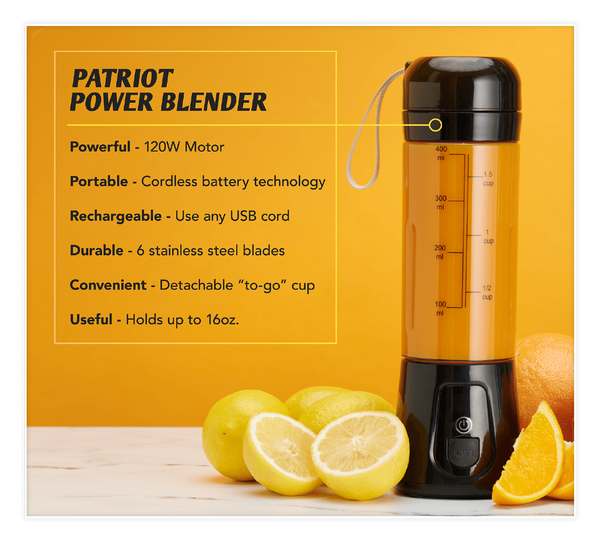 You don't have to be in the kitchen to start eating healthier. Blend from the car, boat, office... or hiking trail.
And you're not sacrificing power for convenience — your Patriot Power Blender features a powerful 7.4V motor. That's nearly 1.5X as powerful as the leading competitor.
Ice, nuts and coffee beans — your portable blender can blend it! With durable, stainless steel blades... spinning at 25,000 revolutions per minute... your Patriot Power Blender blends the toughest ingredients. Hint: that's 3,000 more "oomph" than the competition.
Ashley and her dad took a couple blenders up to their off-grid cabin. They used them for all sorts of things... including a coffee-grinding challenge. Play the video to see how the Patriot Power Blender stacks up to his hand-grinder.
Long-time Patriot Health Alliance customers Julie and Steven, also put their blender to work grinding coffee on a summer camping trip.
* Real review from real customers, who received a free product as a thank you for submitting honest feedback. For more information see below.
Blends it ALL… From Anywhere!
Use your Patriot Power Blender for all kinds of healthy additions to your diet (and your family's too):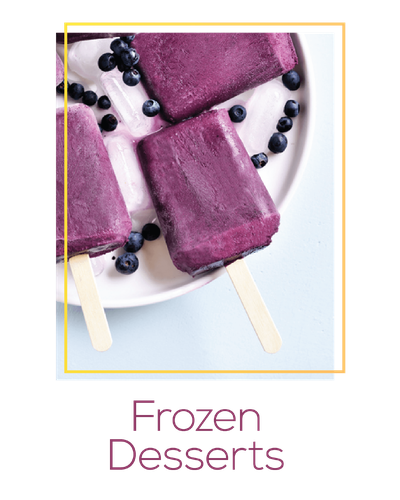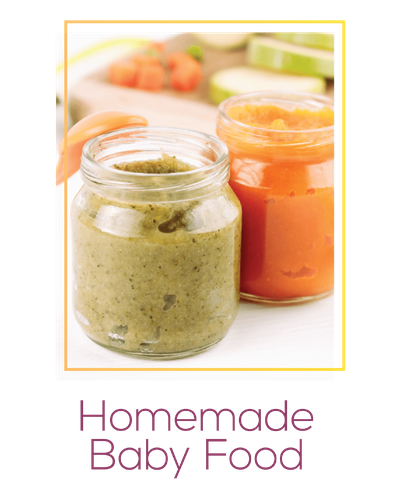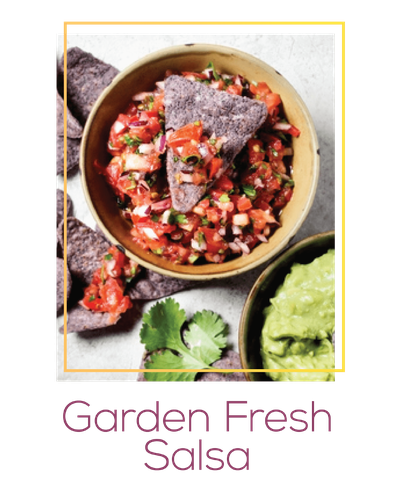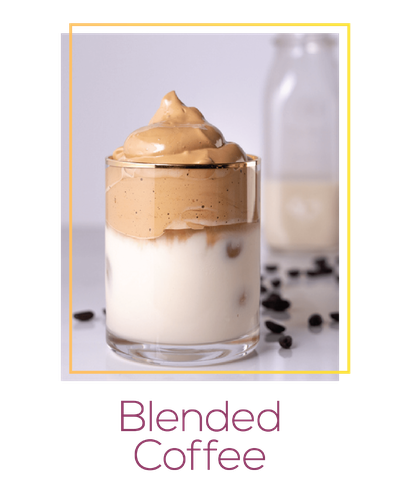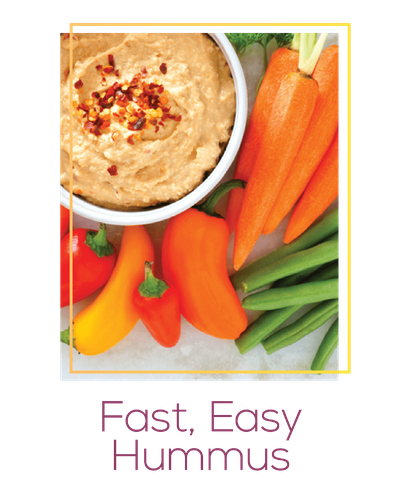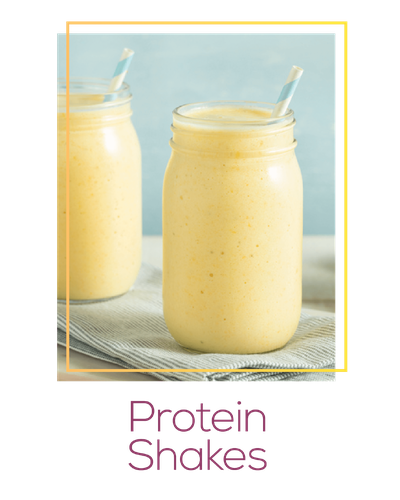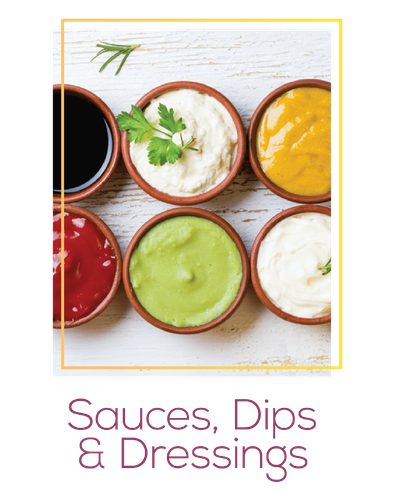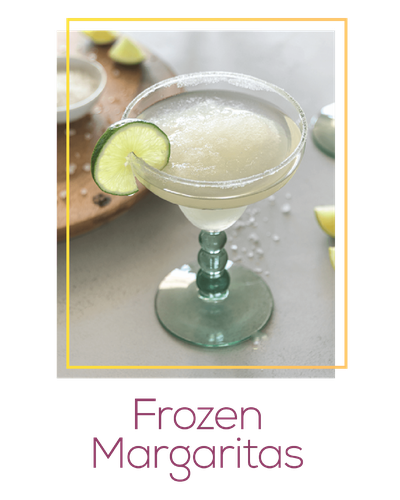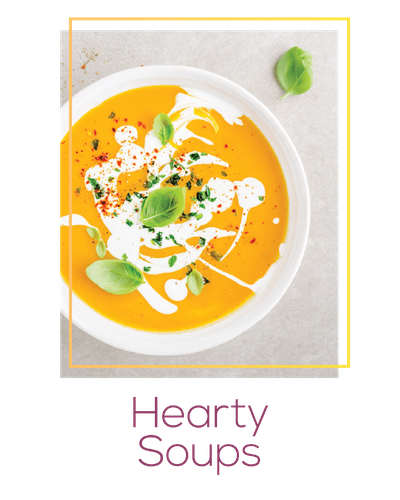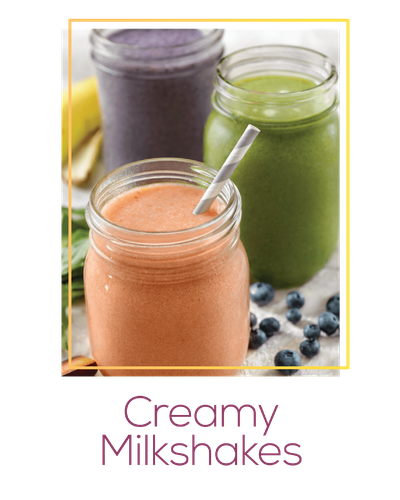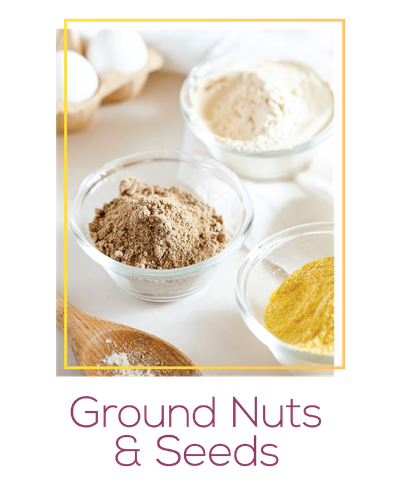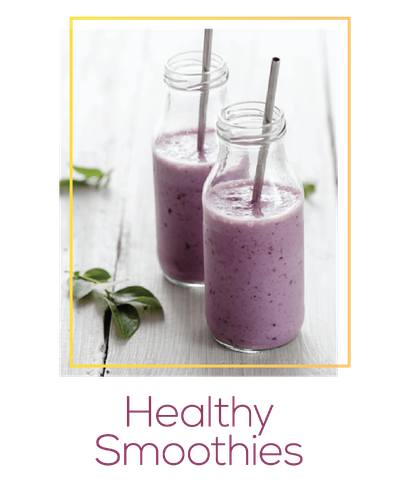 You can blend all this (and more!) on a single charge...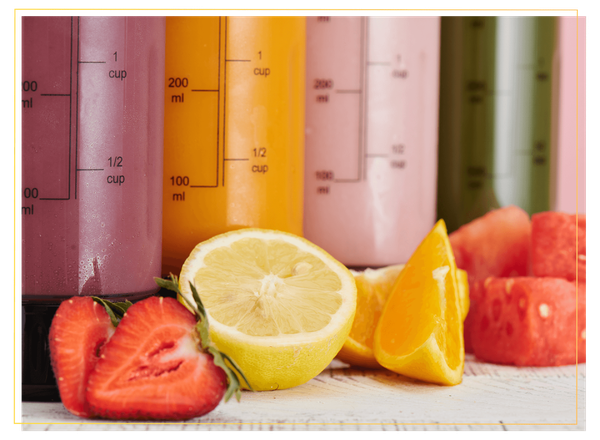 Blend over a week's worth of smoothies without recharging! This includes blended coffee in the morning and a post-workout smoothie in the afternoon. Or double duty breakfasts for you and your loved one.
Other personal blenders on the market limit you to less than 11 ounces. The Patriot Power Blender holds up to 16 ounces! Plenty of room for all your fruits and veggies.
Forget bulky equipment. Now, your mornings are quick, easy and healthy. Easy as 1, 2… 3!
Fill with your favorite fruits, veggies, ice, milk or juice
Push the button
And WOW — in seconds it's ready to drink

Look how easy it is to enjoy a power packed smoothie to start the day…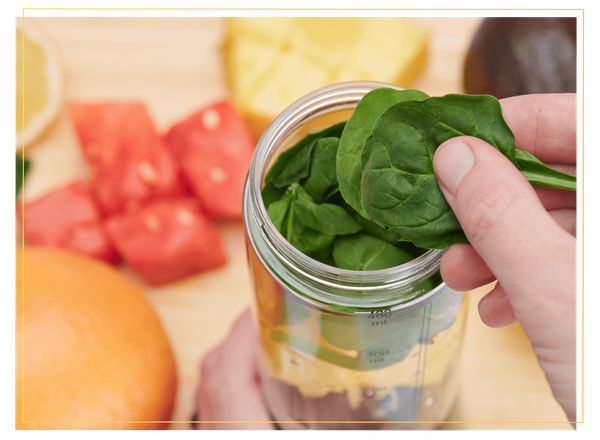 Plus, the Patriot Power Blender is specifically designed for safe and easy operation. Even a kid can do it! Which is why most customers get a few for their family.
And when you're ready to recharge, use the handy included charging cord. No PhD or user manual required.
Charge it like you would your cell phone. Your Patriot Power Blender comes with a micro-USB cord, so you can charge at home or on the road. It's not like your old-school blender — a shackle that ties you to the counter…
You can plug your Patriot Power Blenders into your computer, car or portable power bank for ultimate "stick with your goals" convenience.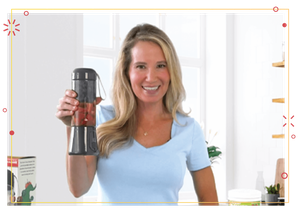 At Home
Start your day right, then tuck your blender away, out of sight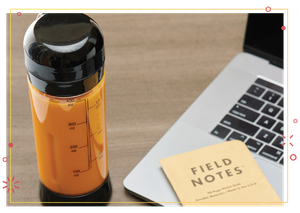 At Work
Too busy for breakfast? Enjoy a mid-day pick-me-up at your desk...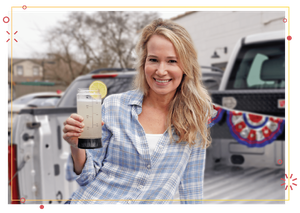 Out & About
The most popular person at the tailgate, with margaritas on hand? YOU!
At less than 1lb. your Patriot Power Blender is virtually weightless. So you never have an excuse to ditch your health goals. Pack a couple blenders full of fresh fruits and veggies — one for breakfast, and one for lunch.
Designed For Safety & Convenience
The Patriot Power Blender is designed with you and your family in mind. Seriously, this is some super smart and safe technology.

Those 6 stainless steel blades won't move unless the base is locked into the cup... AND there's something to blend. The safety shut off means that if you do get a big chunk of frozen strawberry wedged in there wrong, it's going to simply shut off.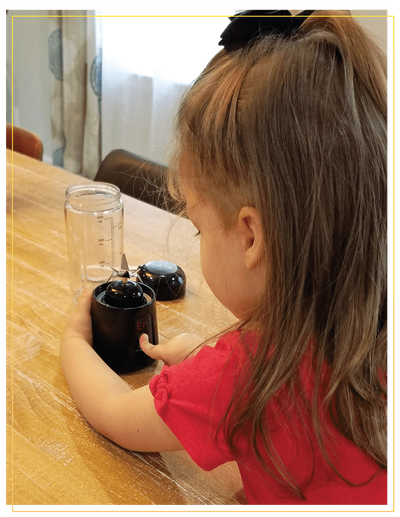 A 20-second, automatic blend timer is there to protect the motor, too. We don't want you to burn out the motor on your blender — we want you to be able to use it for years! Plus you get:
BPA-free container — Peace of mind in a cup

Cup and milliliter notches — Perfect for those new smoothie recipes

Attached wrist loop — Hands free carry, and won't come loose (like the competition)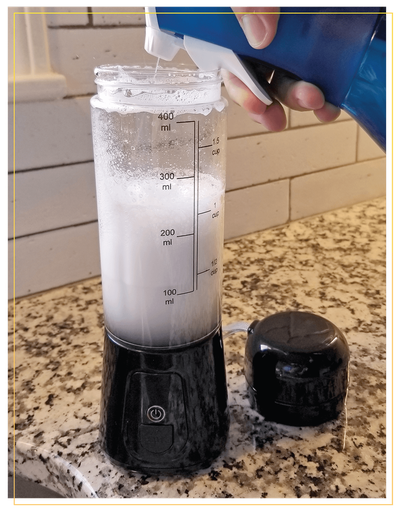 Just add water and a drop of soap — then run your blenders until they're clean. They basically clean themselves!

And this isn't like other portable blenders you might see…
#1 Gift Idea for You & Your Family
The Patriot Power Blender makes staying healthy a cinch.
It's so handy… you'll use it every day! In fact, that's why most customers end up getting more than one. So that they always have one clean and ready to use.
And it makes a great gift for those you love. Friends, family & neighbors. You name it!
Imagine having your Patriot Power Blender:
After a workout

Camping, hunting & fishing

On road trips & in RVs

At the office

At home

At sporting events

On your morning commute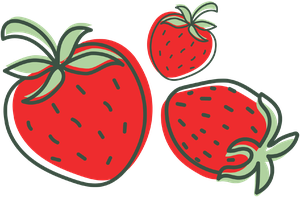 Click the button to order now and get FREE shipping and FREE gifts with your "BEST DEAL" order.
Stocking up is more affordable than ever today with an easy monthly payment plan. (No credit check – we know you're good for it.)

That's why the Patriot Power Blender makes a great gift for:
Seniors
Students
Health nuts
Athletes
Busy parents
Hikers
Golfers
Outdoor enthusiasts
Anyone who wants to be healthy!
Jean is a grandmother of 12. She's getting more blenders for her big family...
Grandma's Serving Up Happy Memories — 12 Smoothies at a Time

"I'm the mother of three grown children. The grandmother of 12. And in August, I'll welcome my 10th great-grandchild. So I've been around a long time. And 4Patriots is everything anyone could want… in the way of product and customer service.
And the newest thing they've come up with is their Patriot Power Blender. The kids like them… I have a granddaughter that uses hers quite frequently. It's really nice because the large smoothie maker we used to have broke and you couldn't make individual smoothies.
With the Patriot Power Blender everyone can make what they want. They can make green smoothies, fruit smoothies… they can do whatever they want to!"
1 Single Charge Lasts Me a Month

"What I really enjoy is that it holds a charge for quite a bit of time… it can last me at least a month before I need to charge it up again. I'm not using it every day, but it's there when I need it. It's very powerful for being such a small blender."
* Real reviews from real customers. Sometimes customers receive a free product to test or as a thank you for submitting honest feedback. For more information see footnote 1.
Perfect Gifts! Gave My Daughter 2 for Her Birthday

"My daughter loves to make smoothies for us, but cleaning the blender can be such a chore for me… that we don't make them very often. When the Patriot Power Blender became available, in time for her birthday, I decided to get her two. She has loved them and takes a smoothie to work with her everyday."
I Wish I Snagged the 4 Pack Before They Sold Out!

"I looked at a TON of portable/personal blenders before purchasing this one and I am super glad I went with this blender. I'm truly amazed at how the Patriot Power Blender easily mixes and crushes ice and frozen fruit, just like our Ninja, which hasn't gotten used since we purchased these blenders! My biggest regret is not going ahead and getting the four-pack. My son and his girlfriend would love these too."
My Husband & I are Getting Healthy Together

"My husband and I both love the blenders. Now each one of us can make a smoothie when we want to and the clean up is so easy. Great product."

Even our product development team is over the moon for this little gadget...
Drinking More Protein Shakes Thanks to my Patriot Power Blender!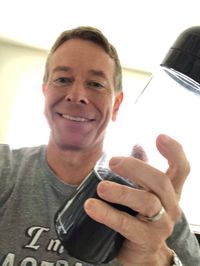 "When it came time to develop an easy to use, safe and powerful portable blender for 4Patriots customers... I'll admit I was selfish. I wanted something I could use too – for protein shakes and smoothies when I travel. I've tested this extensively… and it passes with flying colors!"
Tom C., VP Product Development
Florida
January 2020
* Real reviews from real customers. Sometimes customers receive a free product to test or as a thank you for submitting honest feedback. For more information see footnote 1.

Here's Mindy showing you exactly what comes with your Patriot Power Blender and how it works... press PLAY to see it!
Don't you want a healthy start to your day… everyday?
Well of course! And you don't have to spend a fortune to do it, either.
These Power Blenders are on a 100% First-Come, First-Served Basis
We'd like to help as many people as possible enjoy the ease and convenience of on-the-go nutrition… whether it's to kickstart or keep your health goals going!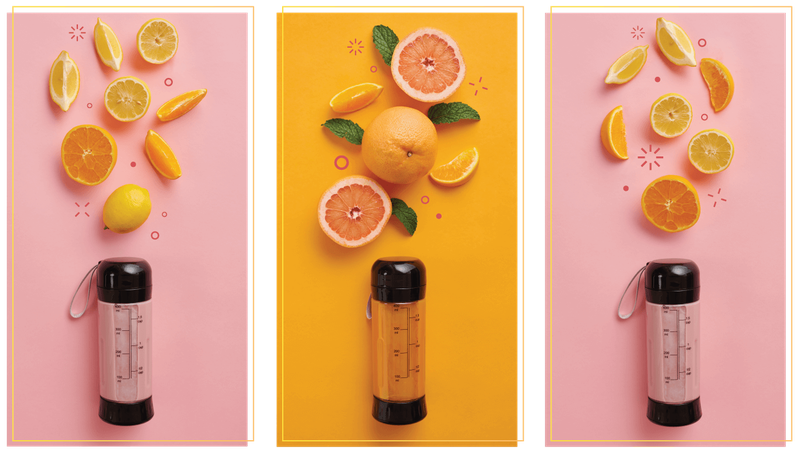 That's why you'll get a special price on these Patriot Power Blenders today. And why you'll get FREE GIFTS, FREE Shipping & Handling AND an easy monthly payment plan when you take advantage of our very BEST DEAL.
Since these Patriot Power Blenders sold out before, we'll order as many as we can to get ahead of the demand.
But remember: a lot of work goes into perfecting these pint-sized powerhouses. And each batch is carefully tested at our warehouse in Utah, to make sure that they're perfect for you.
So if they sell out, it may be months before we can fully stock up again.
The 1 Problem With the Patriot Power Blender
There was 1 surprising "complaint" that we got about these handheld blenders.
It was that many of our customers want their WHOLE family to start eating healthier. And they wanted to buy 4 blenders (or more!) to make that happen.
And well... we can certainly understand wanting to share the benefits of a handy device like this. Maybe you can, too.

So today you can get up to 4 Power Blenders at a special low price.

Each Patriot Power Blender can blend as many as 12 drinks without a recharge. So that means you can get a week's worth of smoothies, slushies and blended drinks for each family member. No more fighting over the blender...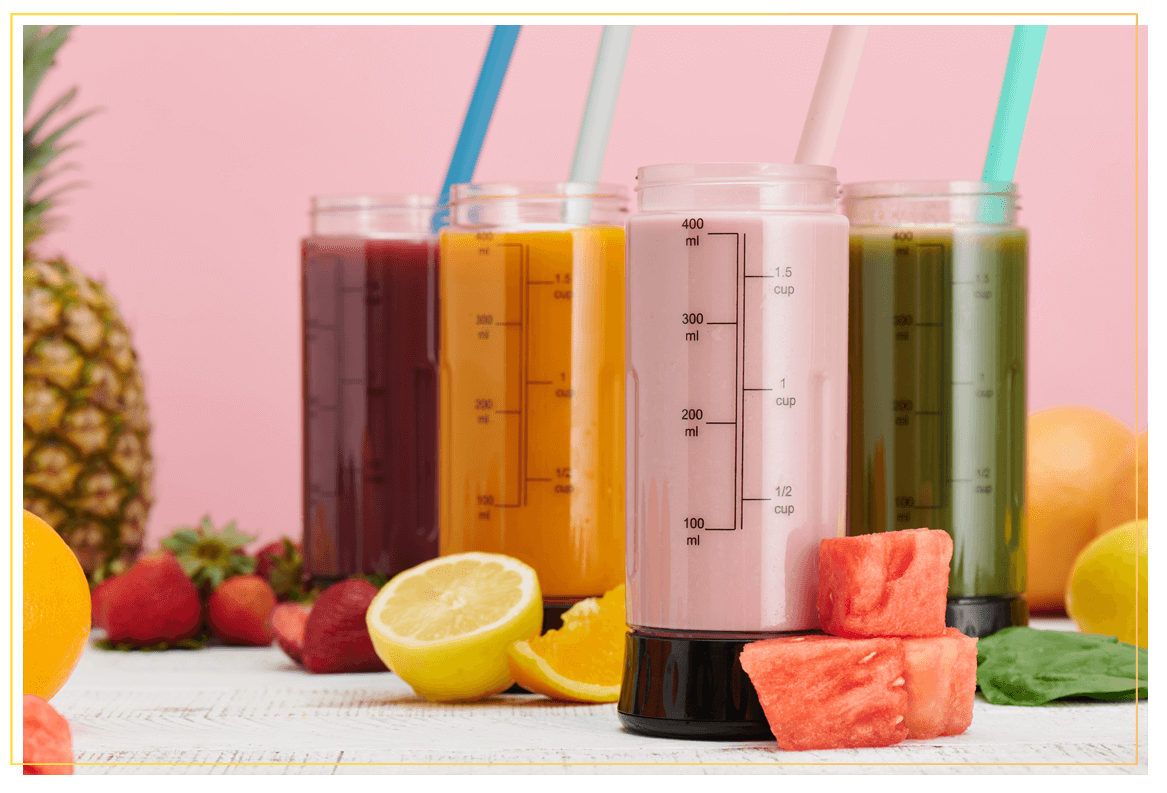 Afterall, they're so easy to use you'll want healthy smoothies every day… and with more blenders on hand, you'll always have one clean.
Especially if you have a spouse, kids, or grandkids.
You'll want to give everyone their own portable blender.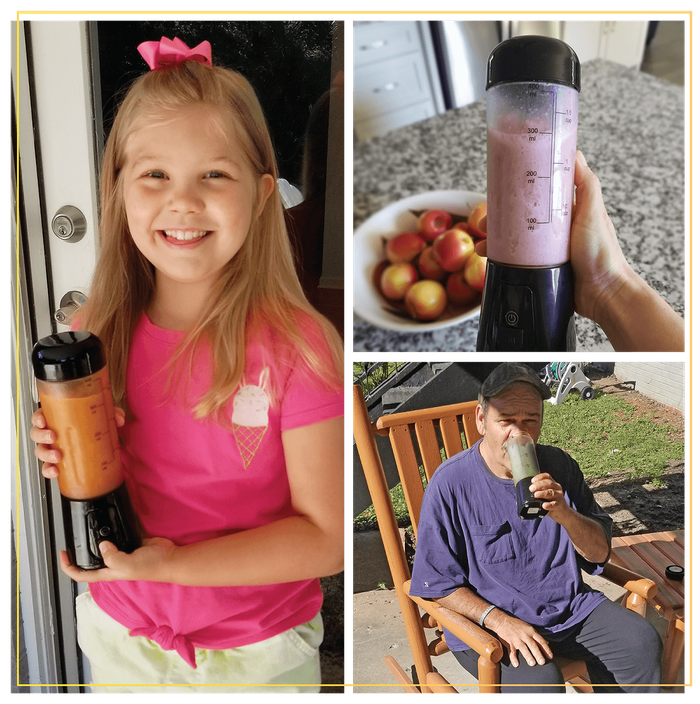 Frankly, every family should probably have more than 4 Patriot Power Blenders... especially if you want to keep one at the office or in your gym bag, and then meal prep at home.
But if we were to lift the limit completely, we'd blow through our inventory again. And there would be a whole bunch of angry people out there, who weren't able to get their own supply of portable nutrition.
It only seems fair to limit each person to 4 units at a time.
Most customers claim more than one Patriot Power Blender to achieve their health goals with a constant rotation of delicious drinks. Or to give to friends and family. Young or old — people are sure to appreciate these Patriot Power Blenders.
Here's How to Get Your Hands on Patriot Power Blenders Today (Plus FREE Gifts)
By now you're probably dying to get a couple Patriot Power Blenders for yourself and your family.
Good news: you don't have to spend an arm and a leg to get 'em!‍
We wanted to make this incredible portable blender available at an affordable price for anyone.
You can get a single Patriot Power Blender for only $39.95 (plus shipping).
And that's still just the start…
Because you'll want to get enough of these personal portable blenders for everyone you love...
So to make loading up on Patriot Power Blenders an easy and affordable decision, we created a special "Best Deal 4-Pack.

When you stock up on our Best Deal and get 4 Patriot Power Blenders today… you'll get... FREE gifts… FREE Shipping & Handling... AND an EASY monthly payment plan too.
That's an additional $83.80 value…
But it's only available here, and while supplies last.
Folks, this kind of healthy convenience for this kind of price isn't going to last forever.
Click the "Start My Order" button below now, while we still have these in stock.
YES! I Want FREE Gifts & FREE Shipping & to Pay Over Time!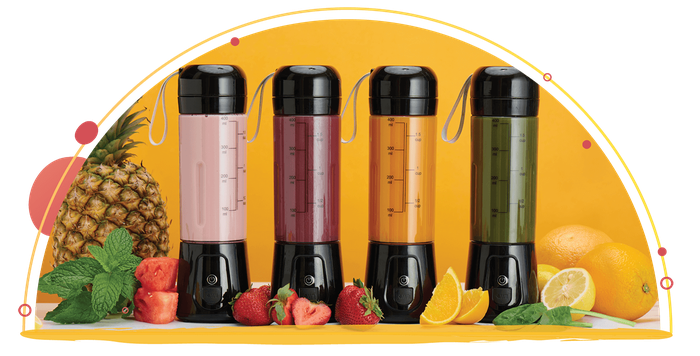 UPDATE: Our Best Deal Just Got Even Better!
Select the BEST DEAL Package Today &
Receive 5 FREE Gifts Including FREE Shipping
PLUS an Easy Monthly Payment Plan

Now to help make stocking up a no-brainer for you…
Your FREE Bonus Gifts are the Perfect Complement to Your Patriot Power Blenders
We're an American-owned small business and we truly appreciate your support.
That's why if you stock up on the Patriot Power Blender "BEST DEAL" package (and again… a lot of people love these blenders), you'll also get...
FREE Gift #1:

FREE Patriot Power Greens ($11.65 Value)
Making delicious and nutritious blended smoothies with a Patriot Power Blender is a snap. But what if packing each one with 40+ fruits, veggies, superfoods, digestive enzymes, probiotics and more was even easier… ?
Now it can be, with 7 FREE sample packs of Patriot Power Greens. The delicious berry flavor works great with any smoothie, and now you'll start your day with a burst of energy, support for your digestion, skin, cardiovascular system and so much more, with no prep at all. Just tear, pour, blend and go!
Be sure to jump on this opportunity folks!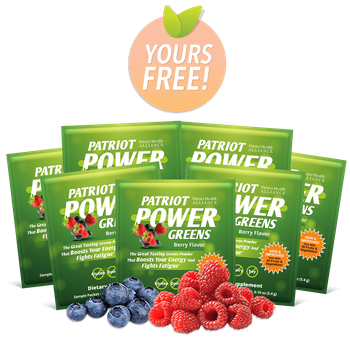 Patriot Power Greens is by far our most popular nutrition formula – and these samples are flying off the shelves right now. We struggle to keep this popular product in stock.
Ever since word got out about the portability and versatility of the Patriot Power Blender, there's even more pressure on our Greens stock.
* Note: Demand for this FREE item is through the roof! Your FREE Patriot Power Greens Sample Packs will ship separately by May 25th.
So time is of the essence here. But if you're on the fence about stocking up on the Patriot Power Blender, let us do you one better.
Because this BEST DEAL on Patriot Power Blenders also includes:
FREE Gifts #2:

FREE Patriot Power Protein ($17.25 Value)
Now you can also have a delicious, creamy and protein packed shake at the ready, in seconds too. And folks, this isn't your ordinary "protein powder." That's because it's specially designed with the nutritional needs of those over 50 in mind, with 3 core ingredients you just won't find in ordinary proteins, including…
Pasture-raised, hydrolyzed collagen: Unlike other collagen formulas, this collagen is easy to absorb, so you get all the benefits for your joints, skin and more



Lentein vegetable protein: Easy to digest and packed with omega-3s for your heart, chlorophyll for detox power, natural B-12 for energy and healthy tissues, and BCAAs for strong muscles – it's the ultimate protein for strength and healthy aging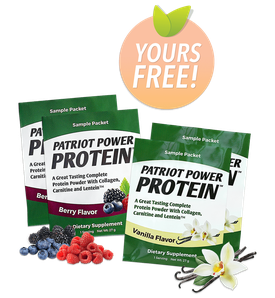 Plus a research dose of energizing L-carnitine: You won't find this in other proteins, because too few know about its heart and energy benefits, and those that do, don't give you the right amount. But you get this power boost in every glass!
Your order comes with samples of both popular flavors, berry and vanilla, for the ultimate in taste and versatility for any smoothie or protein shake recipe.
And speaking of recipes…
FREE Gift #3:

FREE Power Smoothies Book ($19.95 Value)
Our own Danielle has done her magic again, and this time she's created a host of nutritious, easy to make and incredibly delicious smoothies plus more. A perfect way to start the day right… and reason enough to get out of bed!
Plenty of hearty nutrition. Plenty of awesome taste. That's exactly what this 30-page volume includes with dozens of fruit & veggie combinations you're sure to love. Like…
Hearty rolled oats with warm pumpkin spices…
Fresh blueberries with zesty Greek yogurt…
Pure maple syrup with a blend of mixed berries…
And SO much more.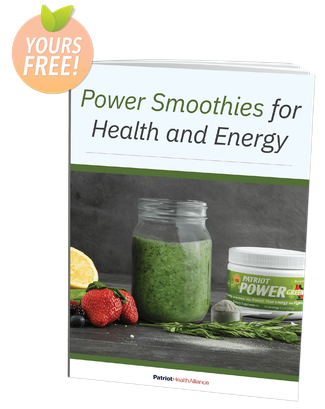 Even the pickiest kids will love them!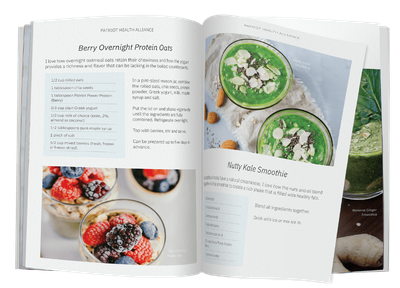 You're sure to find a new favorite... and it's an easy way to keep your health goals in mind, without getting bored or drinking the same ol', same ol' each day.
FREE Bonus Gift #4:

$20 OFF Your Next Purchase
This is FREE money in the bank for you…
You'll get a $20 Savings Certificate that you can redeem on any future purchase of $100 or more. Use it to get our best-selling power greens, wellness gadgets and so much more!
Get whatever you need to achieve your health goals… it's completely up to you.
That's what we call an incredible deal.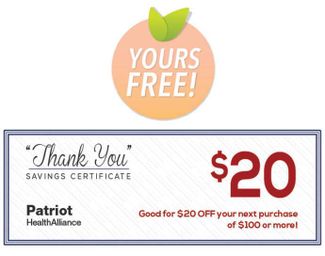 But we want to sweeten the pot even more. So when you order your Patriot Power Blenders today, you'll also get...
FREE Gift #5:

FREE Shipping & Handling ($8.95 Value)
Stock up on the Patriot Power Blender today with our BEST Deal and we'll cover 100% of your shipping. We'll insure your package, too! That's anywhere in the U.S. – all on our dime.
All these gifts are yours when you stock up on the Patriot Power Blender, so you'll have one at home, one for travel, and don't forget… they make great gifts too.
What better way to say "I love you" than with the gift of health and convenience?
Just click the "Start My Order" button below now, and we'll rush your package to your front door right away!
YES! I Want Delicious Smoothies For the WHOLE Family!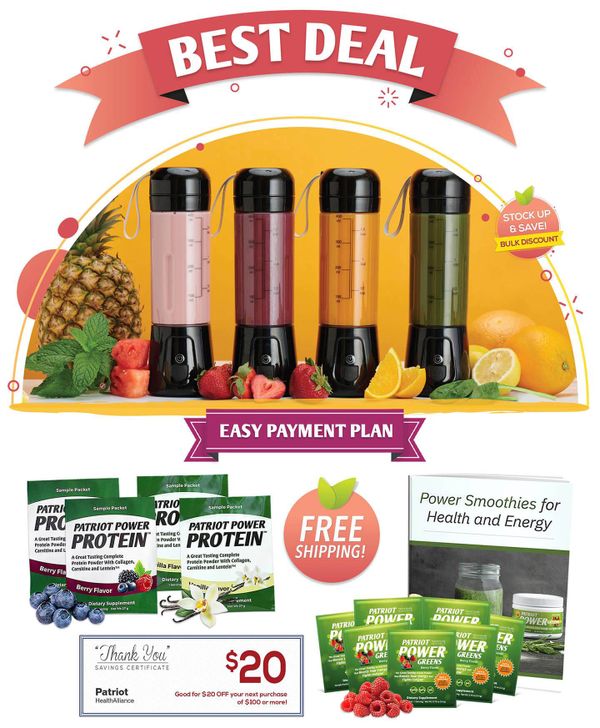 And you won't risk a thing by trying out your Patriot Power Blenders thanks to…
Your Purchase Is Protected & 100% Risk-Free
No Questions Asked Money-Back Guarantee
This is a 100% money-back guarantee. No questions asked. If for any reason you're not satisfied with your Patriot Power Blenders, return them within 365 days of purchase. We'll refund 100% of your purchase price – no questions asked.
Your Purchase Supports Those Who Serve
When you claim your Patriot Power Blenders today, we will provide meaningful support to important charities that help American veterans and their families.
Including Fisher House, Hire Heroes, Pets for Vets and the Soldiers Project.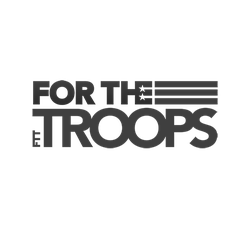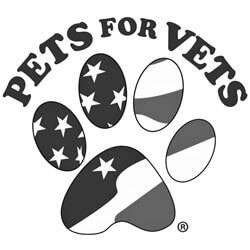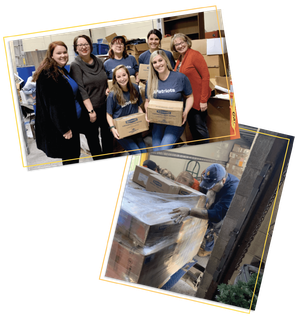 In fact, 4Patriots and our affiliated brands have donated more than $975,000 since we founded the company. And the number keeps growing!
You can feel good knowing that you're supporting our veterans while getting the peace of mind that comes from having a fast and easy way to crush your nutrition goals, and stick with your healthy lifestyle.
Once you see how easy it is to enjoy a delicious smoothie – or any other blended beverage, wherever you go – you'll wonder what took so long to get your hands on the Patriot Power Blender.
Claim your Patriot Power Blenders today and start enjoying your mornings again!
Click the "Start My Order" button below now, while I still have these in stock.

Before You Go, Ponder This for a Minute…
Everyone has the best intentions when it comes to their health. But if something is hard to do, inconvenient or out of reach cost-wise, we often pass it up. So please act now.
I don't know how long we're going to be able to offer the Patriot Power Blenders at this low price, or even at all… especially since we added an easy payment plan.
So claim your Patriot Power Blenders now by clicking the "Start My Order" button, and have easy, delicious nutrition at the press of a button – whether you're at home or on the go!
Having a Patriot Power Blender is one of the smartest things you can do for your health – because it makes staying fit and satisfied a snap, each and every day.
Claim your Patriot Power Blenders now!
YES! I Want Delicious Smoothies For the WHOLE Family!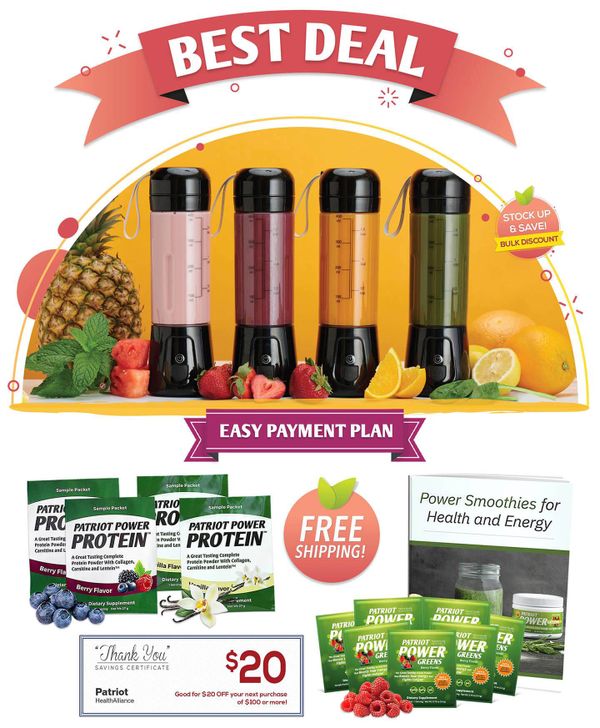 So Good… Bought 4 to Share With My Kids!

"Excellent, high quality. Perfect size for either at home or travel. I have been using the blender to make my morning smoothie every morning.
I bought 4 to share with my three kids. Thank you. I love every product that I got from you."
"Everything You Said is TRUE"

"I like the blender very much, it is so easy to use and cleans up easily too. Everything you said it could do was right on and it is soooo good."
Perfect For Post-Quarantine Travels

"My husband and I are enjoying our blenders, they are so convenient and practical.
We are always on the go, so as soon as we get the go ahead from the quarantine, we'll be heading from California to Utah, we know this will be a great tool to travel with!"
* All testimonials in this advertisement are from real people; sometimes names and photos have been changed to protect their privacy and some were given free products in exchange for their honest feedback. Testimonials represent exceptional results, don't apply to the average purchaser and are not intended to guarantee that anyone will achieve the same results. The organizations, publications and people referenced on this site are not affiliated with 4Patriots. They have not endorsed, sponsored or recommended this product; no affiliation or endorsement is claimed. Terms & conditions apply.