NEW "Mini Massager" to Relieve Aches & Pains?
Get Relief in Seconds with THIS Handheld Gadget
If you're looking for a way to relieve aches & pains…

Loosen a stiff neck…

Or soothe overworked feet…

You're in the right place.
Because right here on this page you can get a NEW revolutionary gadget that is taking the internet by storm.
It's your "secret weapon" to feeling younger, more mobile and excited to take on the day. Because you can beat back sore and aching muscles with THIS advanced, percussive technology...
And get back to doing the things you love.
But if you want one, you better hurry.
This introductory run won't last long once folks realize they can...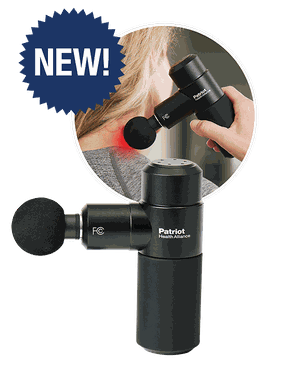 Become Your OWN "Massage Therapist" in Minutes!
1 massage could cost you over $150.00…
1 annual spa membership could amount to $1,000.00…
Which is why Emerald, and many folks like her, are taking their health into their own hands…
"I was happy to see how small and compact this is. It's easy to throw in my mom-bag. We started exercising more last year, so my muscles have needed massages more and more.

And I like this because things are getting expensive and I can't afford to get a massage all the time."

Emerald is taking charge of her health with the free Rapid Fire Micro Massager we sent her. And now you can, too.
Because right now, you're not just reserving one of the hottest NEW gadgets on the market. You're taking back your independence. Your mobility. And your life.

Which is why we're proud to introduce to you…
[NEW]

A Customized Massage That Fits in Your Hand
4 Speeds + 6 Massage Heads
Whether you have nagging aches and pains… soreness after a long day… or you're looking to improve your mobility so you can get back to your daily routine…
The Rapid Fire Micro Massager is for YOU.
People can't believe that THIS handheld gadget can…
Relieve aches & pains

Target built-up tension

Massage full body in minutes

Last 3+ hours on a single charge

4 customizable speeds

6 unique massage heads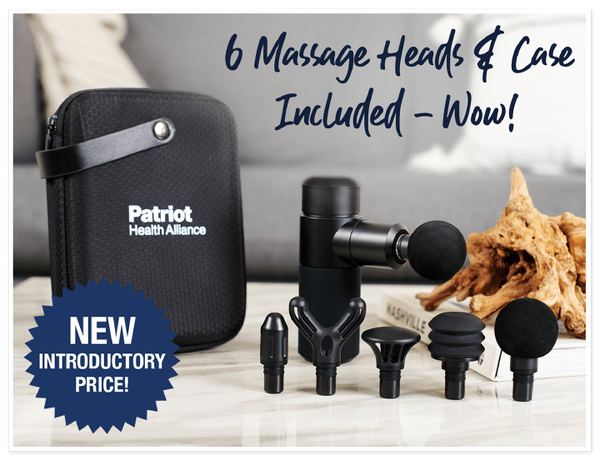 The only thing you'll have to worry about is your friends and family stealing this little gadget from you. But good news… when you claim our exclusive Best Deal you'll score the best price per unit, FREE gifts & FREE shipping.
[NEW]

Rapid Fire Micro Massager
A Total Body Massage in 15 Minutes or Less
We're pleased to introduce to you the NEW Rapid Fire Micro Massager.
Your one-stop-shop for total-body relaxation. And blessed relief from sore muscles, nagging aches & pains and built-up tension.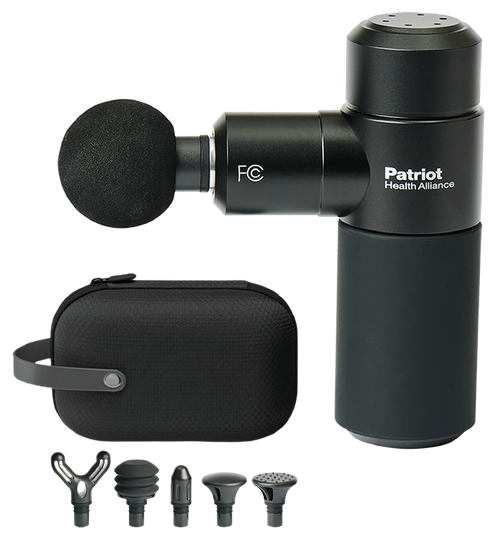 At only 1lb. — this mini massager can go anywhere with you…
The gym, office, home, airplane, on the road, or even post-surgery. Think of it as your personal "traveling masseuse," fully equipped with 6 different heads and 4 speeds (all in a convenient carrying case).
Just think of all the ways you'll use your Micro Massagers: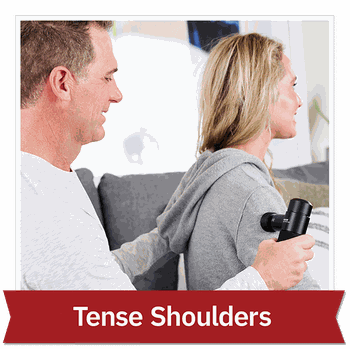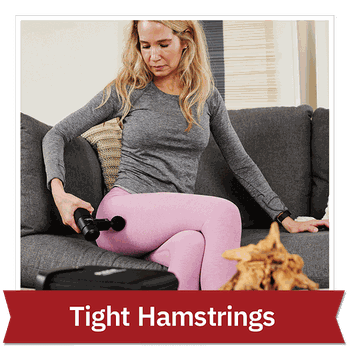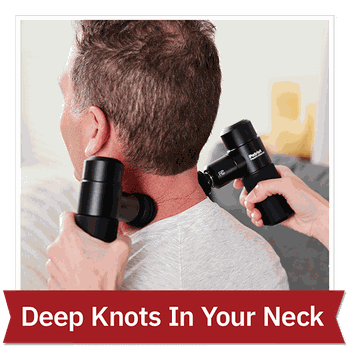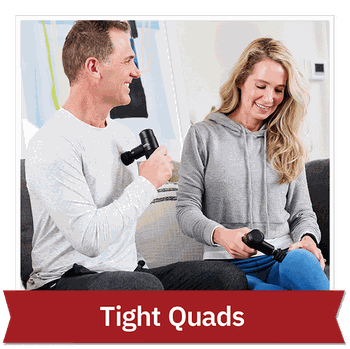 Plus, massage away foot pain
Back pain
And SO Much More!
And when you claim our Best Deal you'll score even FREE gifts & FREE shipping.
Lisa and her family use their Rapid Fire Micro Massagers every day…
The Boys Fight Over It!

"The boys are always sore from playing baseball and basketball. They fought over the Micro Massager the first few days we had it! It's so convenient and small in this carrying case. I'm going to love this for travel ball season. And I had my husband use the 'bullet' head on my back which worked really good to break up some knots. We used it every day for two weeks before we had to recharge the battery."

And the best part?
The NEW Rapid Fire Micro Massager is packed with…
[NEW!]

An Unbeatable Combination of Features
Designed With Your Health in Mind!
There's a reason people call this Micro Massager the "Cadillac®" of masseuses. It's portable, powerful and always ready to give you a spa-like massage at the press of a button.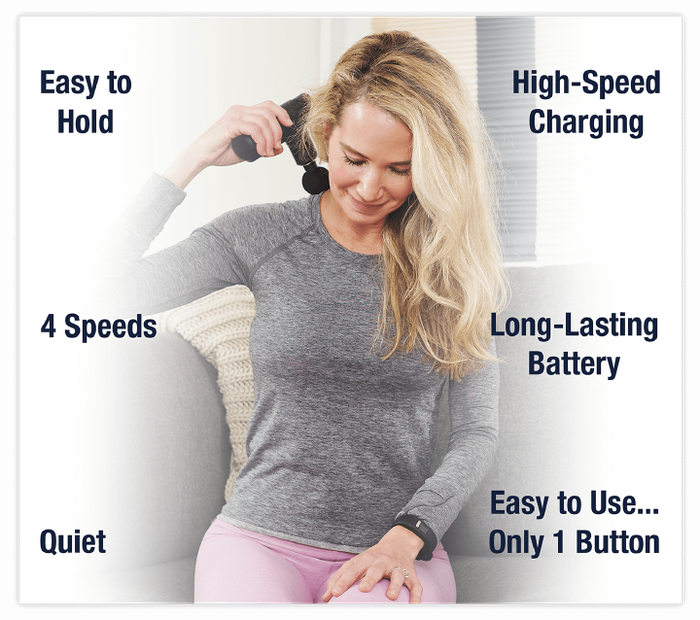 Advanced Percussive Therapy
Like a traditional massage, your Micro Massager targets deep knots, sore muscles and built-up tension.
And unlike a traditional masseuse, there's some serious firepower in its "micro-sized" build. Its 6mm amplitude — aka the distance of the "punch" — serves to:
"Beat Back" Inflammation

Loosen Tight Muscles

Relieve Aches & Pains

Break Up Scar Tissue

Reduces Lactic Acid

Increase Blood Flow
Plus, you have the power to customize your massage to target your biggest problem areas. Because only YOU know your pain.
4 Powerful Speeds
At the touch of a button, you can intensify your massage experience. Or let up. The choice is yours.
Speed 1 / 1800rpm: Warm up your muscles before a workout or walk
Speed 2 / 2300rpm: Loosen tight muscles
Speed 3 / 2800rpm: Relieve tension in deep knots
Speed 4 / 3200rpm: Melt away aches & pains
It is recommended to start at the lowest setting and work your way up to your Micro Massager's most-vigorous level, as your tolerance builds.
6 Unique Massage Heads
So You Can Target Each Pain Point
Your Rapid Fire Micro Massager has 6 massage heads so you can customize your percussive therapy session.
Each head is built to target different pain points on the body:
Small Flat: the "anywhere" head to relieve soreness all over
Spherical: the large muscle fixer to loosen thighs & arms
Bullet: the deep tissue massager to target joints & precise pain points
U-Shaped: perfect for tightness in the neck, spine and achilles heel
Soft: an ultra-gentle head that's true to its name
Plum: raised texture is perfect for soft tissue and tendons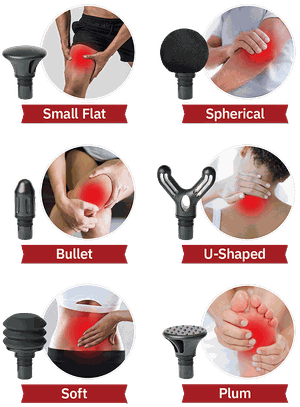 And no matter the massage head, your Micro Massager works in as little as 2 minutes per muscle group. So you could complete a full-body massage in as little as 15 minutes. That beats a 90-minute session at the spa that costs you an arm and a leg!


Here's Mindy Unboxing Her Very Own Micro Massager:
Compact & Lightweight to Take Anywhere
Fits in the palm of your hand. And only weighs 1lb. Your Micro Massager can go anywhere with you — stash it in your purse, gym bag, glovebox… even your desk drawer.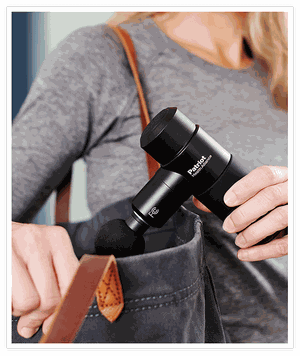 Plus, its convenient travel case makes taking your 6 massage heads with you a cinch, too.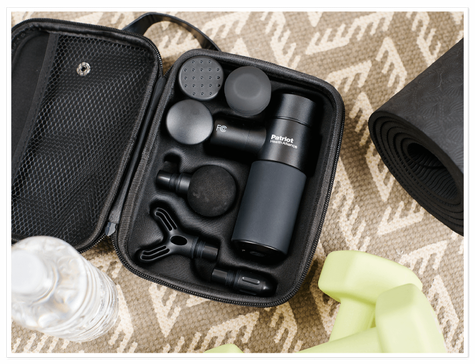 3+ Hours of Battery on Single Charge
Your Rapid Fire Micro Massager has an ultra-long-lasting, lithium ion battery packed into its micro frame. Which means no special cords or batteries to buy… just the recharge with any the included charging cord.
And with an impressive 1800mAH battery, your Micro Massager can last up to 3 hours at its fastest speed. Wow!
Quiet (Unlike Others that Sound Like a Jackhammer)
Your Rapid Fire Micro Massager is ultra-quiet and discreet. Melt away soreness, stiffness and pain anywhere — no one will know!
Don't wait a minute longer…
Everyone Will Want a Turn…
Just think of all the people who could use the relief of a personal, relaxing massage:
Seniors
Busy parents
First responders
Healthcare workers
Anyone who *sighs* when they sit down… we all do it!
Click the "Start My Order" button below to claim your Rapid Fire Micro Massagers.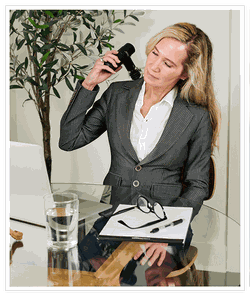 Take a look…
We sent a free Micro Massager to longtime customer, Faith G., who works in the physical therapy field, to get her take on it.
How Much Pressure? You Pick!

"I want to tell you how great this product was and what a surprise it was to me. I've always found massagers to be very painful. Using the Rapid Fire Micro Massager, I was amazed at how I really could feel on the high speeds the vibration, penetrating to the deepest tissues.
I discovered the reason I've always found [other massagers] painful is the attachments. But I especially like the soft ball attachment that comes with this one."

And we sent a free one to George G., a customer since 2014, military veteran, and avid cyclist to see what he thought.
Welcome Relief After An Active Day

"I walk and ride my bike every day, so the muscles around my knees, quads, and hips, and calves get sore. And I have two artificial hips. I need a little manipulation every day to keep them moving well. This portable percussion massager really helps to keep my muscles loose, takes the tension out that I've created by exercising and just makes me feel relaxed before I go to bed.

It's kind of small so it's very easy to handle. It's nice and easy to do."

And Rick loves using his massager to carry wherever he goes…
Easy To Hold For Arthritic Hands

"I really think a huge selling point for the Rapid Fire is the size...It is SO much easier to handle and transport than the larger massagers. In this case, bigger ISN'T better! It would certainly be easier for those with small hands or arthritic hands to use. Being 40% lighter than the bigger massagers is a real plus, too!!"

Be sure to put your order in before it's too late…
There's Only 1 Catch...
Because until you click the "Start My Order" button, we can't guarantee your order of Rapid Fire Micro Massager.
We recommend claiming our Best Deal now. If you want to secure these brand-NEW health gadgets for everyone you love.
Frankly, you probably want more than 3 Micro Massagers... to keep, share and gift.
But people are going love these micro massagers. And we think these Rapid Fire Micro Massagers are going to be a hit.
So we put a limit on how many you could order, or else we could sell out of our inventory.
And there would be a whole bunch of angry people out there... not able to get their hands on these incredible massagers.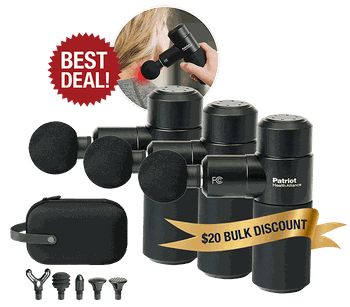 It only seems fair to limit each person to 3 Micro Massagers at once, so that there are enough to go around.
So don't wait.
We expect people to go bananas (like the people who have already tried them).
Here's How to Get Your Hands on Rapid Fire Micro Massager
So at this point you've seen the benefit of having these handheld massagers on hand. Ready to beat back nagging aches and pains.
You've seen how they help your overall mobility...
How they melt away built-up tension…
How quick they work so you can feel better faster…
And how the ability to have this pain-relief technology at your fingertips could help you get back the independence you crave, and make all the difference in your day.
That's why you might expect us to charge an arm & a leg for them.
After all, these brand-NEW Rapid Fire Micro Massagers combine relaxation & personal health… into 1 easy-to-use gadget.
Chances are good that you'd pay a LOT for a powerful, personal massager you can use whenever you need.
But Here's the Great News…
Right now, and only through Patriot Health Alliance…
We're offering these brand-NEW Micro Massagers for less than you might think.
Because you should be able to take care of your health without worrying about a price tag. It's not just for the wealthy… everyone should be able to relieve sore muscles & nagging aches and pains at the touch of a button.
So when you order your Rapid Fire Micro Massagers, instead of paying an arm and a leg per unit...
You can get a single Rapid Fire Micro Massager for only $99.95 (plus shipping).
And that's still just the start…
Because you'll want to get enough of these personal massagers for everyone you love...
When you claim our Best Deal… you'll get a $20.00 bulk discount, FREE gifts… and FREE shipping too.
You'll be able to keep 1 or 2 portable massagers for yourself AND give them as gifts to friends and family with this offer.
But it's only available here, and while supplies last.
YES! I Want My

"

Personal Masseuses"

… Plus FREE Gifts, Too!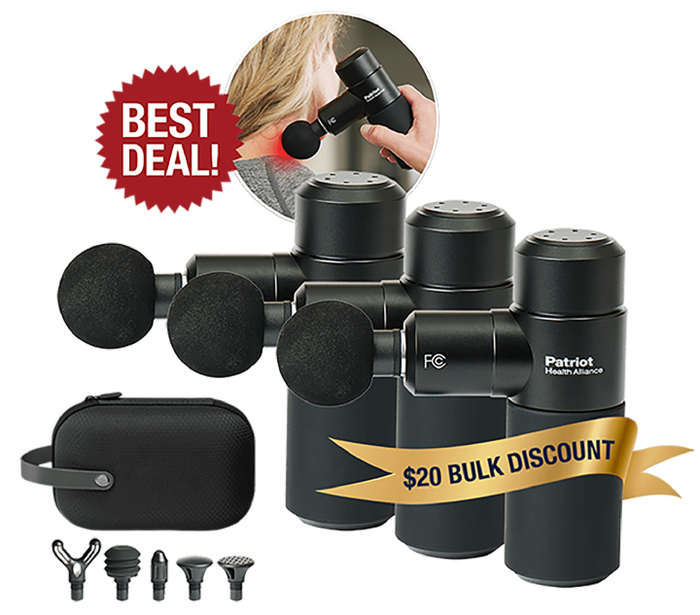 *FREE Gifts*

Our Best Deal Just Got Even Better!
Select the BEST DEAL Package &
Receive 6 FREE Gifts Including FREE Shipping


Now to help make stocking up a complete no-brainer for you…
[Exclusive]

You'll Get these FREE Gifts
Developed exclusively for Rapid Fire Micro Massager customers who claim our Best Deal...
You'll get FREE gifts that complement to your massager.
And when paired with your Micro Massager — create the ultimate "personal masseuse" starter kit. And you'll get them — completely FREE.
Let's start with the star of our Best Deal…

FREE Gift #1: "Stock Up & Save" Bulk Discount ($20.00 Value)
We all want to feel better, sleep more deeply, and live with fewer aches and pains. And it's our duty to look out for ourselves and one another.
That's why we're offering you a special Stock Up & Save Bulk Discount when you claim our Best Deal. It's the least we can do.
Yes, we know portable massagers are in hot demand right now. They basically sell themselves.
But it's only fair that our best customers get our BEST DEAL.

So we're giving you $20.00 OFF your 3-Pack order!

Your savings will be automatically applied at checkout. You don't need to remember a coupon code, read the fine print or send in a rebate form. It's instant!

We just really appreciate you trusting us with your business. And we thank you for supporting an American company like ours.

That's why you'll also get…

FREE Gift #2: FREE How to Look & Feel 10 Years Younger Digital Report

You'll also get a FREE "How To Look & Feel 10 Years Younger" Digital Report.
Learn about "anti-aging" superfoods, why it's truly called beauty rest and the best way to fight back against wrinkles (based on your skin type!).
And here's the best part… this downloadable report details how to do it in just 10 days.
As if that weren't enough, you'll also get...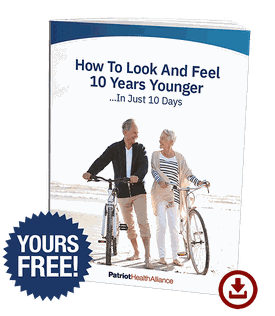 FREE Gift #3: FREE Stop Aging Muscles from Turning to Mush Digital Report
Do you want to stop your aging muscles from turning into mush? But don't know where to start?
Don't fret… this FREE digital report will put your mind at ease and your muscles back on track to achieving their former glory.
In this extensive report you'll learn…
Why many of us are not getting as much protein as we need
How protein intake can affect our independence as we age
What we can learn from NASA about protein
And what you can do to increase your protein and foster incredible health, especially as you age.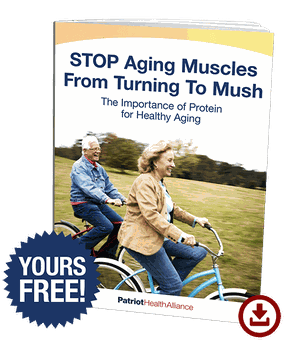 And these bonus reports aren't the only thing that'll help you find total relaxation and personal health.
Because you'll also get with your Best Deal…

FREE Gift #4: A $20 Shopping Certificate
If you're buying a few massagers for your family, friends or coworkers…
We want to make today's purchase the gift that keeps on giving.
So in the box along with your Rapid Fire Micro Massagers you'll get a FREE $20 Certificate. You can use it on any future order of $100 or more. Use it to try best-selling Patriot Power Greens, our NEW therapeutic sauna blanket, and much more.
And that's not all, because we're sending it all on our dime…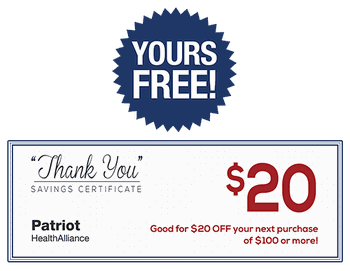 FREE Gift #5: FREE Shipping & Handling ($14.95 Value)
Select the Best Deal on your Micro Massagers and you'll get FREE shipping on your entire order.
Shipping & handling isn't exactly cheap. But we want you to know how much we appreciate your business.
So we're going to take care of the shipping and handling for you.
And no matter how many Rapid Fire Micro Massagers you order today, you'll get…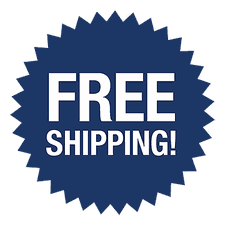 FREE Gift #6: FREE Lifetime Technical Support
And if you act now, you'll get something FREE that most companies charge an arm and a leg for. You'll get FREE reliable and knowledgeable tech support for the life of your Rapid Fire Micro-Massage Gun.
Call us anytime and ask anything you want about your Rapid Fire Micro Massagers. No question is too small or too big for our amazing USA-based Customer Service team. Corrie, Ray and many others are standing by waiting to help you enjoy your purchase for as long as you own it.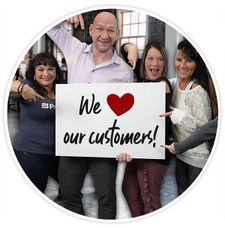 Our customer service team is made up of real people – Americans. We truly care about you and your purchase, and we are willing to stand behind that promise. In our view, that's part of doing business the ethical way. The American way.

Click the orange "Start My Order" button now, and we'll add all your FREE bonus gifts to your order right away.
YES! I Want this Best Deal… with Exclusive FREE Gifts!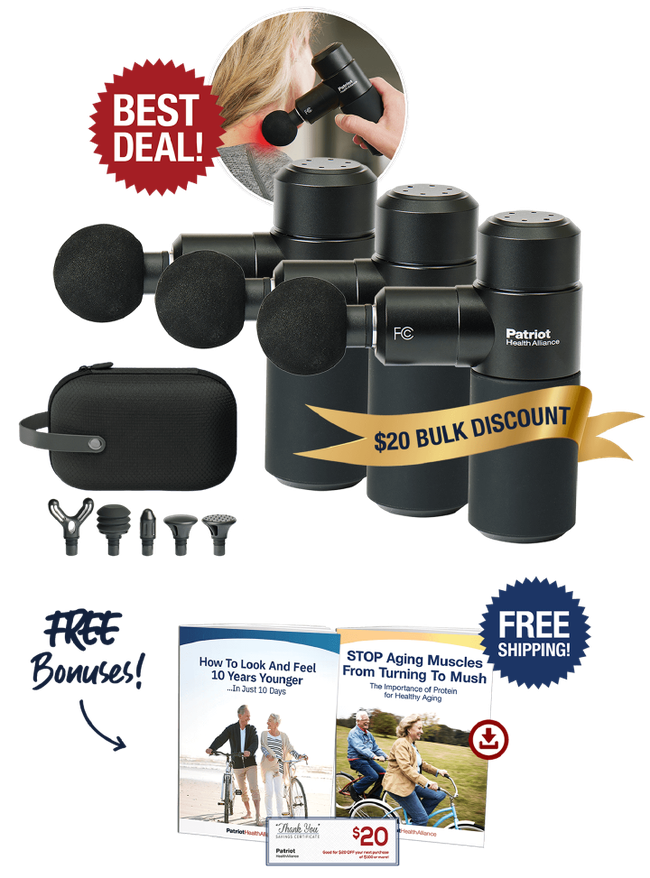 And you won't risk a thing by trying out your Rapid Fire Micro Massager thanks to…
An Outrageous Money-Back Satisfaction Guarantee so This is 100% Risk FREE for You
You should be 100% happy with your order or you shouldn't pay a penny. So you'll get a 100% money-back satisfaction guarantee for 365 days with no questions asked.
100% Money-Back Satisfaction Guarantee
If for any reason you're not satisfied with your Rapid Fire Micro Massagers, just return them within 365 days (that's a full year) of purchase and we'll refund 100% of your purchase price. No questions asked. That way there's absolutely no risk for you.
This outrageous guarantee makes your purchase 100% risk-free. We stand behind our Rapid Fire Micro Massagers and we are confident you're going to love them!
Click the button below now.
Reserve Your Micro Massagers Now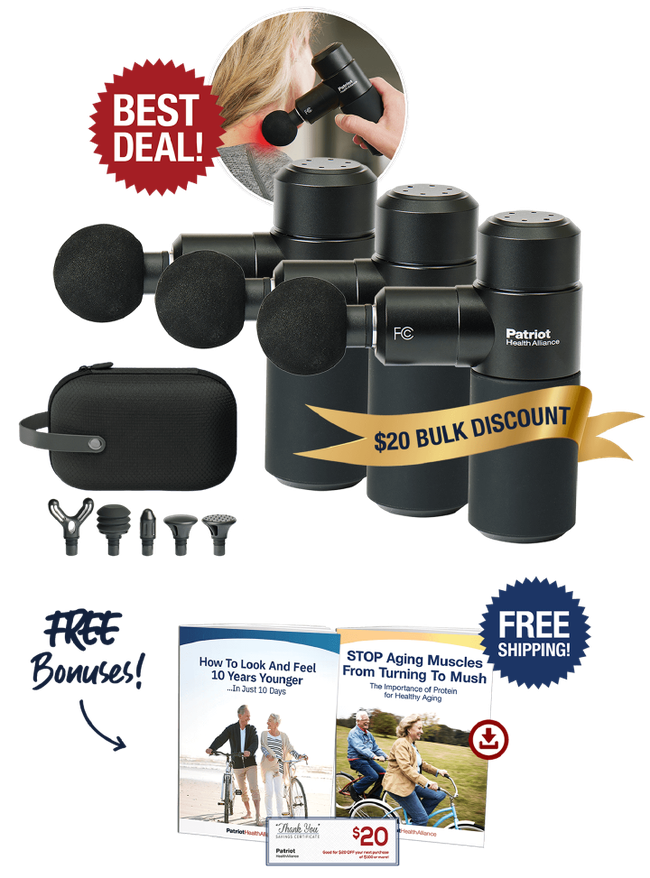 Your Purchase Makes a Difference For Vets
Thanks to your support, we're able to employ 175+ American men and women from all across the USA. People who work hard and truly enjoy helping folks feel better.
And again — thanks to you — we provide meaningful support to important charities that help American Veterans and their families. Charities like Fisher House, Pets For Vets, Hire Heroes USA, and For The Troops.
In fact, our affiliated brands have donated more than $975,000 since we founded the company.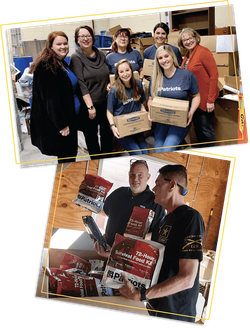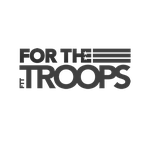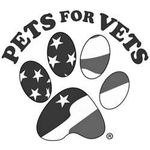 Before you go, ask yourself this…
Are YOU Ready to Feel Better?
If you're ready to take charge of your body, and beat back those aches and pains… that stop you from doing what you love.
Like taking a walk around the block… picking up your grandchildren… getting a restful night of sleep... or feeling relaxed after a long day.
Then click on the button below. You'll be glad you did.
This is about YOU and your independence. That when you're faced with sore muscles or aches, you no longer have that crippling fear and ask yourself… "Will I ever stop hurting? Or is this just what happens with time?"
It's time you invest in your body. And health.
To get your Rapid Fire Micro Massagers rushed to you… plus your FREE bonus gifts and FREE shipping & handling…
Click the big button below now.
As of today…
Inventory is still available.
When you order you will instantly receive an order confirmation. We will rush your order to you and you'll get a tracking number when it ships.
You can get started risk-FREE because you're backed by a 100% money-back satisfaction guarantee for 365 days. It's like trying it before you buy it.
Claim your Rapid Fire Micro Massager and your FREE gifts now. You'll be glad you did.
Click the "Start My Order" button below.
Claim Your Personal Masseuses Plus FREE Gifts Now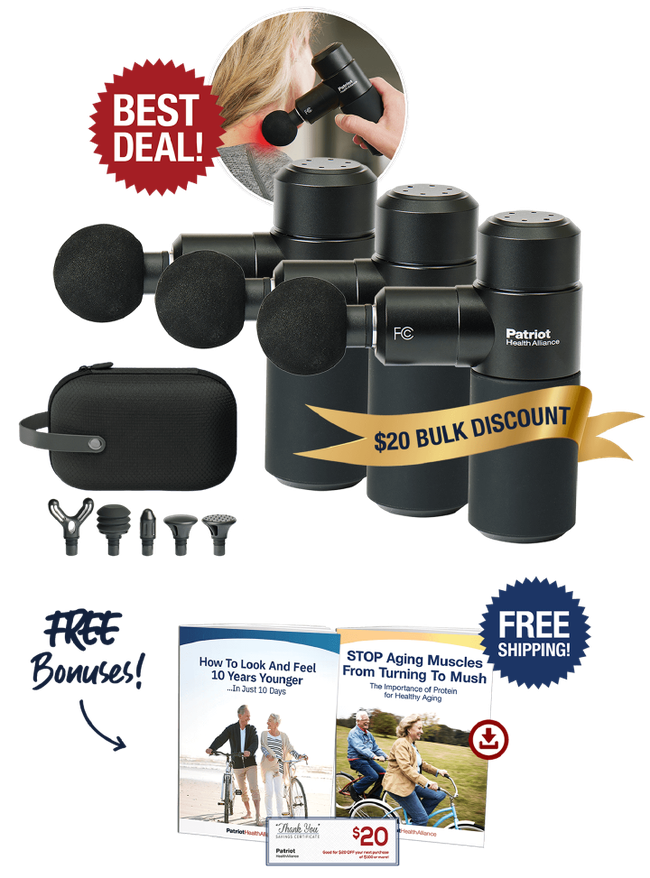 1. All testimonials in this advertisement are from real people; sometimes names and photos have been changed to protect their privacy and some were given free products in exchange for their honest feedback. Testimonials represent exceptional results, don't apply to the average purchaser and are not intended to guarantee that anyone will achieve the same results. The organizations, publications and people referenced on this site are not affiliated with Patriot Health Alliance. They have not endorsed, sponsored or recommended this product; no affiliation or endorsement is claimed. Terms & conditions apply.
2. Rapid Fire Micro Massager's battery performance will vary based on your charging and usage conditions. Always follow storage and use instructions.
3. Information current as of August 2020

Order While Supplies Last