[LOWEST PRICE OF THE YEAR] $225 OFF your SaunaWrap Therapeutic Blanket

Get $225 OFF This "Weird" Blanket That Melts Away Aches & Pains in Minutes…
Magic Bullet for Pain Relief & Restful Sleep
You need a break...

From nagging aches and pains...

Restless sleep...

Feeling tired constantly...

And also, the rising cost of just about everything these days.

It's time you put YOU first. And say "goodbye" to your back, knee and hip discomfort. Without breaking the bank.

We probably shouldn't do this... but right here on this page, you can now get your Sauna Blanket — $225.00 OFF. That's our lowest price of the year. Wow!

In a world where prices are going up, we're committed to keeping fair, reasonable prices... and even a discount when we can... so every American can get the relief they need.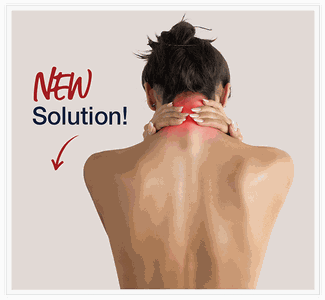 Take advantage of this price drop today and say "hello" to that spring in your step you thought you lost...
Don't Accept Aches and Pains as a "Fact of Life"
Not when this revolutionary therapy can…
Loosen tight joints and muscles

Melt away built-up tension

Beat back aches & pains in your hands, feet, back and more…
And have you feeling younger, stronger and more excited to enjoy each day.
And NO. It's not some crazy diet, "magic pill," or unrealistic workout regimen.
It's as simple as laying in bed... and pushing a button.
Now, it's our pleasure to introduce you to...
Infrared Therapy Blanket
For Pain-Free Days & Restful Nights
Introducing the portable, at-home sauna.
Enjoy the health benefits of a traditional, infrared sauna without the $6,000 price tag of installing a sauna in your home. Or fancy spa membership (as high as $3,000 per year).
Bring your personal sauna home at a fraction of the price. And take advantage of our 365-day money-back guarantee and easy, monthly payment plan below.
People can't believe a blanket does ALL this…
Melt Away Aches and Pains

Support Deeper Sleep

Boost Energy & Lift Mood

Healing Sweat in 15 Minutes Or Less

Safe Low-EMF "Infrared" Technology

Easy to Clean & Store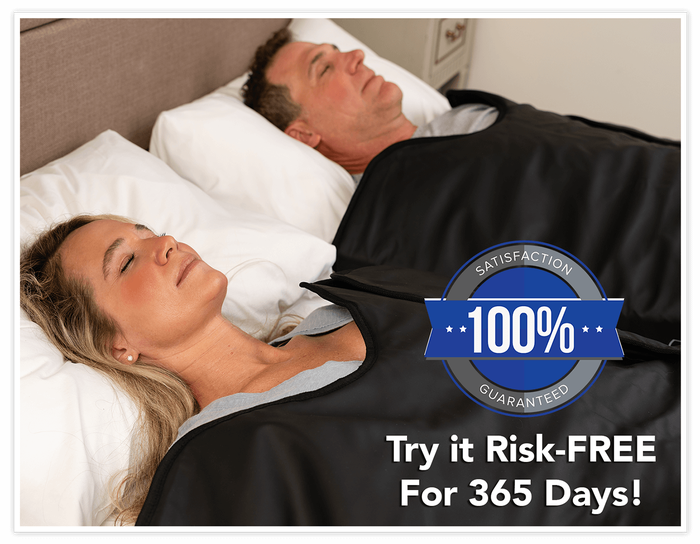 Click the "Start My Order" button below to claim your SaunaWrap Blankets. You'll get an easy, monthly payment plan. Plus FREE gifts and FREE shipping & handling.
Mary was dealing with chronic back discomfort until she discovered this...and she could barely believe the relief she felt.
Immediate Relief — So Thankful I Tried This

"I recently purchased a sauna blanket, and I couldn't wait to tell you exactly HOW incredible this product is! I have had serious lower back issues for 3-4 months now, and have gone to my fabulous chiropractor, had acupuncture and massages, but with little relief. BUT, the very first time I used this blanket, I had immediate sustained relief! I am not exaggerating! I knew infrared lighting was good for joints and aches/pains, but this product is unbelievable! I am recommending this to everyone out there who is not finding relief. I am totally sold! I now use it everyday. I never write reviews on products. But, I felt it my duty to share!"

Mary isn't the only one raving about these SaunaWrap Therapeutic Blankets.
Don't wait. Grab 'em while they're HOT. 😉
SaunaWrap Therapeutic Blanket
Health Benefits of a Traditional Sauna — at a Fraction of the Price!
It's the NEW way to sauna and sleep like a baby.
And it's sweeping the internet by storm. Folks ditching a fancy spa or gym. And instead...
Bringing that cleansing, mood-boosting sweat home with them. And lounging in the same (if not better than traditional saunas!) low-EMF, infrared technology that is known to boost energy, promote deeper sleep... heck, all around change your entire day for the better.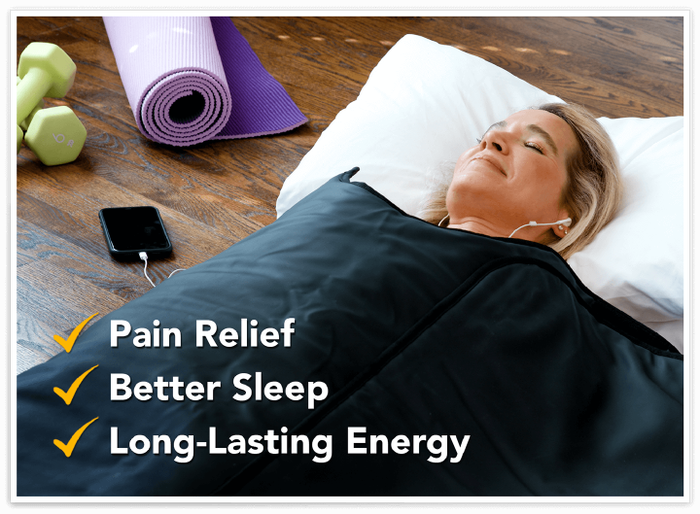 Here's how it works: You rest. Your heat-therapy blanket will heat your body and melt away aches, pains and muscles soreness.
After your session, your body will readjust its core temperature. And this "cool down mode" will naturally lull you into a peaceful sleep. Free from disruptive muscle aches or joint pain.
And you can use it — and stash it — practically anywhere: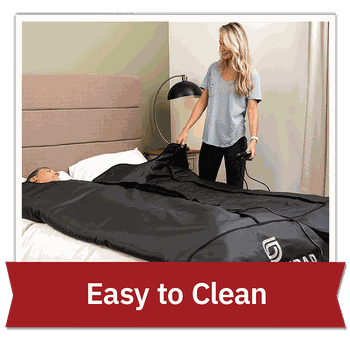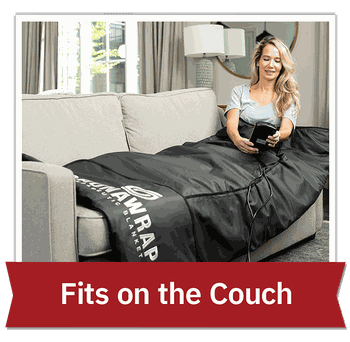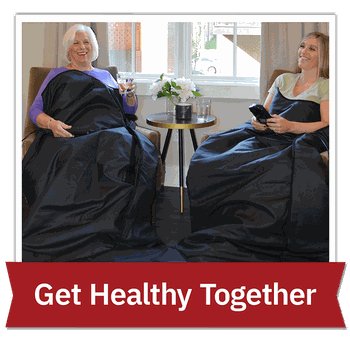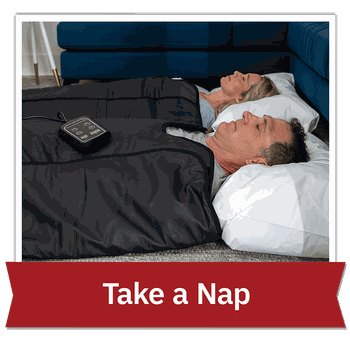 Relax on the bed
Read on the couch
Sprawl out on the floor
And hide it when you're done!
Click the "Start My Order" button below and claim your SaunaWrap Blanket… on an easy, monthly payment plan.
When you unwrap THIS infrared therapy blanket you'll get…
The Health Benefits of a Traditional Sauna
This blanket may be NEW to you. But there's a reason people seek out this game-changing, wellness experience at their fancy gyms and spas.
And this is it…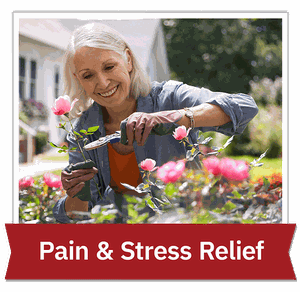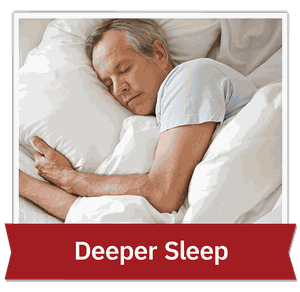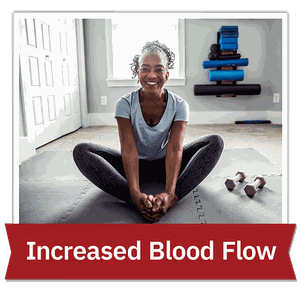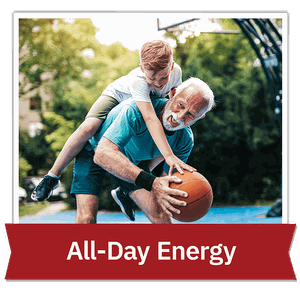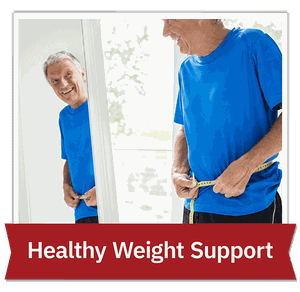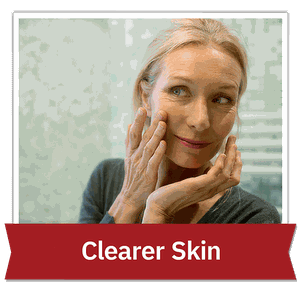 And now you can, too, with your SaunaWrap Therapeutic Blanket.
Click "Start My Order" to claim your sauna blankets.
Here's the Science of Your Sauna Blanket
Advanced Infrared Technology in 3 Layers of Premium Comfort
Your SaunaWrap Therapeutic Blankets are not like the traditional, wood-boxed saunas you know...
They're better.
Traditional saunas heat the air around you. A suffocating heat that has you counting down the minutes before you can escape the sweat box.
Infrared saunas heat your BODY. So you can get a more intense sweat, without cranking the heat up to extreme temperatures.3
That's why your SaunaWrap Therapeutic Blanket is made with a low-EMF, infrared heating element. And then wrapped in a series of non-toxic, premium fabrics.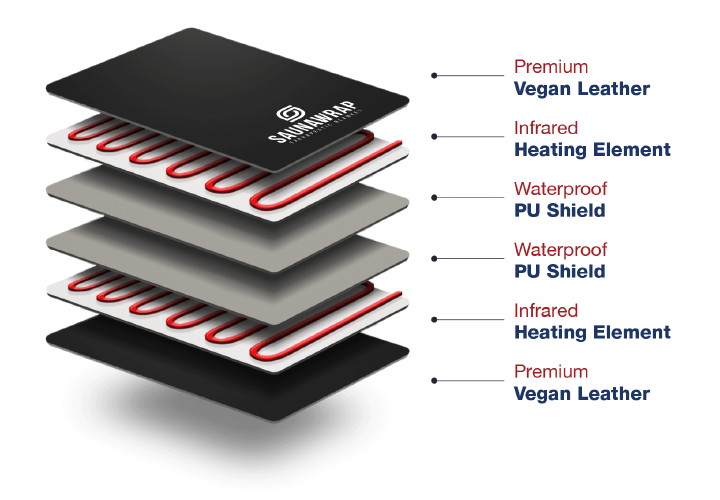 Let's break down the layers...
Premium, Vegan Leather
Lightweight, durable & toxin-FREE
Infrared-Heating Technology
Wrapped in soft, insulating cotton
Non-Toxic PU Shield
Heat-resistant & waterproof
Your SaunaWrap Therapeutic Blanket is packed with science-backed technology you need to relax and rejuvenate your mind and body.
Claim your SaunaWraps now at $225 OFF its introductory price and score a FREE Eye Spa (or two!), all on this easy, monthly payment plan when you click the "Start My Order" button below.
Here's How It Works…
Grab a water, a towel... and slip into something more comfortable.
Because getting the benefits of your SaunaWrap blankets is as easy as 1… 2… 3.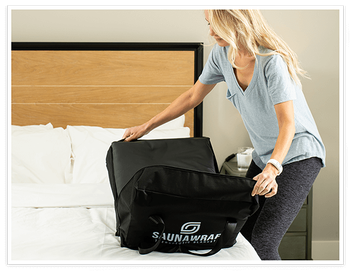 1. Unroll your SaunaWrap
Lay it flat anywhere — up to 12 feet from an outlet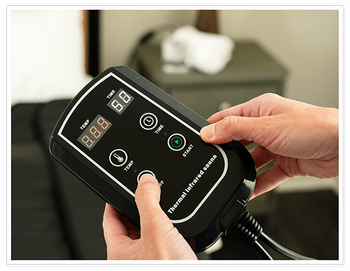 2. Power ON with the remote
Large, easy-to-read buttons adjust time & temperature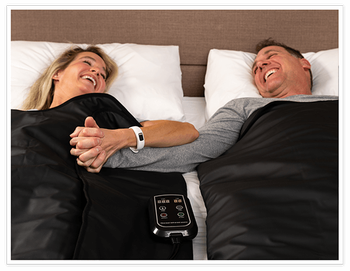 3. Slide in & enjoy
Take a nap, watch TV or listen to an audiobook
Here's Mindy to show you exactly how it works…
[UNBOXING] Your SaunaWrap Blanket
When you're done, use a damp cloth to wipe away your sweat. Or use a mild cleaner for a deeper clean between uses... or if you're sharing your SaunaWrap with loved ones.
Trust us, everyone is going to want a turn using your SaunaWrap. So grab 2 SaunaWrap Therapeutic Blankets (the maximum allowed on this page). When you do, you'll get $225 off each SaunaWrap, plus FREE gifts & FREE shipping and handling on your order.
Click the button below.
And the best part? You just plug it in…
Here's What You'll Feel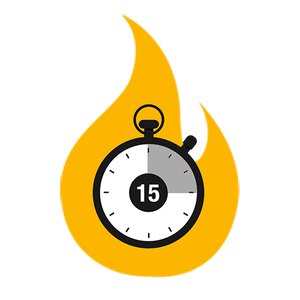 15 minutes...
Like a warm hug. Aches & pains start to melt away. A cleansing sheen of sweat forms over your body.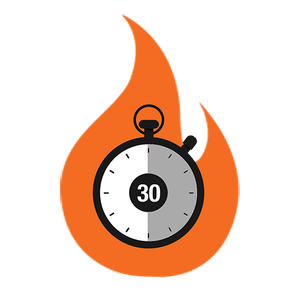 30 minutes...
Blood pumping, like a moderate workout.3 Deeper relief. "Happy hormones" are thrumming.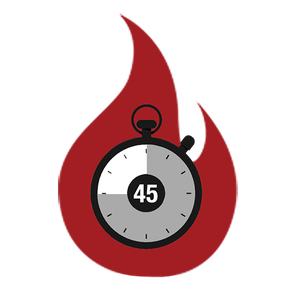 45+ minutes...
Euphoric, maximum relief. Pain eases. Tension melts away. Sleep like a baby tonight.
When the timer *beeps* — unwrap yourself. And let the addicting feeling of accomplishment wash over you.
Fold Up & Stash Away
All done? Let it cool off and then fold your SaunaWrap into its canvas carrying case (it's included). It folds up into a stash-away cube. No more than 18" L x 18" W x 10" H.
Under the bed, in a closet... you choose. Your personal, at-home sauna disappears like it was never there. Poof!
Designed With Your Convenience in Mind
No detail is too small when it comes to your personal sauna blanket. That's why we made slipping into your SaunaWrap Blanket as easy and inviting as sinking into bed after a long day...
The luxurious feel. Customizable temperature and timer settings. And a simple velcro seal.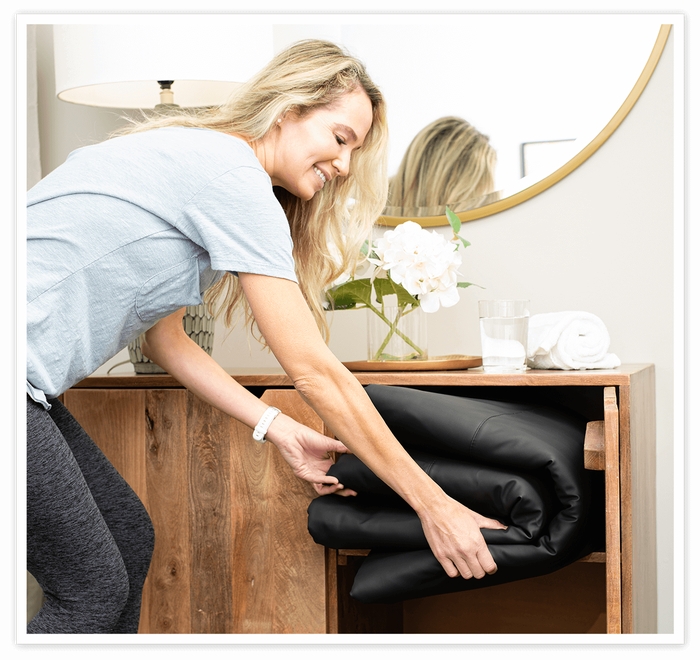 Generous Size
Fits people up to 6'6", at 72" long with 72" circumference
Extra-Long Cord
Reaches up to 12 feet from your outlet
Easy Travel Case
Canvas case with handles makes travel & storage a cinch
Don't wait a minute longer…
Skeptics, Sauna-Lovers & Seniors Can't Get Enough
Seniors, athletes, first responders... folks on their feet all day long. Everyone can benefit from the power of these SaunaWrap Therapeutic Blankets.
After one try, you'll be addicted to the "feel-good" chemicals your body naturally releases with heat therapy. Especially when you realize…
Using your SaunaWrap is as easy as:
Reading a book
Listening to music
Watching TV
Drinking your morning coffee
Having tea
Or taking a NAP!
Click the "Start My Order" button below to claim your SaunaWrap Therapeutic Blanket (or get 2 so you never have to share). Plus FREE gifts & FREE shipping.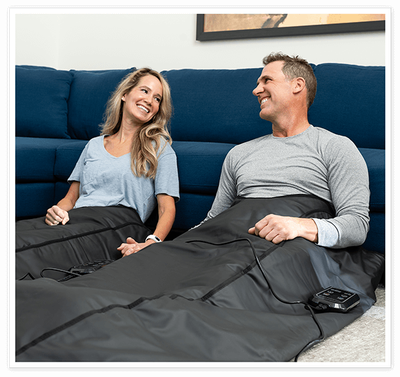 People Are Raving About Their At-Home Saunas
Take a look…
We recruited a family member of a 4Patriots employee to try out the SaunaWrap, and this is what she had to say…
The Heat Doesn't Just Feel Great - It Relieves Aches & Pains

We sent a free SaunaWrap to Rachel, a hot-yoga instructor. She took it for a test spin and was pleasantly surprised that the heat therapy started working in just minutes, and how easy it was to clean up and put away...
Incredible — Perfect Way to Unwind Mind & Body

"I'm a hot-yoga teacher, so I already know the benefits of heat and sweating and getting out all the toxins.
I'm really excited that now there is an option to be able to do that at home while you're resting and relaxing. This blanket would be incredible for anyone that is suffering with any kind of anxiety or stress."

Our wonderful employee Morgan wanted to see what all the hype was about before she could confidently tell customers about this breakthrough new device...
I Use it Every Day… It's That Good!

"To say I'm obsessed would be an understatement. I've tried other thermal blankets like this before and I wish you could actually feel the quality of THIS one. It's like slipping into a luxury sleeping bag.
I've been using it for about 3 weeks. I notice a difference in my mood and energy level like I would if I were on a strict workout regimen. The feeling I get after leaving this blanket is akin to the feeling I get after a run."
Melts Away the Pain

"My husband's an equipment operator and I'm a hairdresser. We both have really physically taxing jobs. But with the SaunaWrap, we can recover from the comforts of our own home. I love that I can have a sauna while watching tv!"
Excited to Get Out of Bed in the Morning

"The mornings were more beneficial to loosen up. It gets your blood flowing and makes it easier to stretch.
You get out and think 'I really didn't sweat that much' and then look and say, 'Yeah, I did!'"
Helps Me Get So Much Done

"I love this wrap, as I am 74 years young and have some issues with joint and hip pain. I get in this wrap and it soothes my pain and helps my circulation. When I get cold, I lay in my cozy wrap and get toasty warm. When I am warmed up, I can get so much accomplished around the house."
* Real reviews from real customers. Sometimes customers receive a free product to test or as a thank you for submitting honest feedback. For more information see footnote 1.
Can you imagine having a personal sauna at your fingertips? In your home? Office? RV?
Anywhere you go, a mind-and-body-altering, wellness experience can follow. Which is why you'll want more than 1. To take when you're traveling. Or give to friends and family, young or old.
Be sure to click the button below and reserve your SaunaWraps…
There's Only 1 Catch...
Until you click the "Start My Order" button, we can't guarantee your order of SaunaWrap Therapeutic Blankets.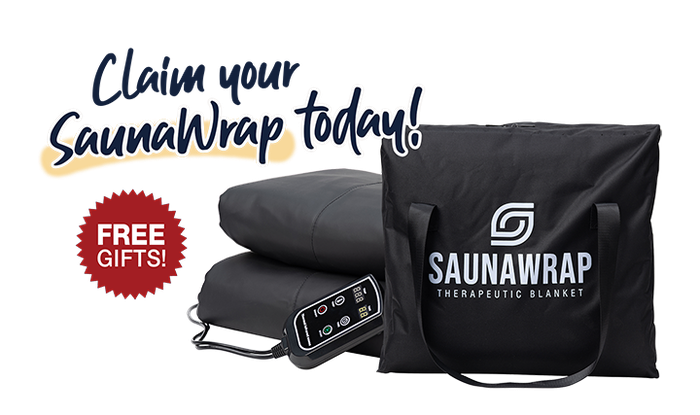 We recommend claiming our Best Deal now.
Because frankly, you need more than 1 SaunaWrap Blanket. Not only to avoid the inevitable argument, "Hey! It's my turn." Or... "You stole my sauna blanket?!"
But to potentially enjoy it with someone. Imagine a couples' at-home spa day at the touch of a button.
We only have so many SaunaWraps on hand in our warehouse... if folks start stocking up on these blankets it'll take us months to build up another supply.
Here's the thing: these advanced, infrared blankets are custom-made for us. And each batch takes 3 months to make… and even longer to ship with the world's supply chain in utter shambles.
This isn't mumbo-jumbo either. Remember the national shortage of dumbbells in 2020? Well, like the pandemic, the surge for at-home wellness equipment is still going strong...
So we had to put a limit on how many you can order. Or else there would be a whole bunch of angry people out there... not able to get their hands on these SaunaWrap Blankets.
So if you want to guarantee your order, claim your SaunaWrap Therapeutic Blankets today.
Here's How to Get Your Own SaunaWrap & Some FREE Gifts, Too!
So at this point you've seen the benefit of having these personal sauna blankets on hand.
You've seen how easy they are to use...
How they can get your blood pumping...
How the simple act of laying down...
Can promote a healthy weight, give you a deeper sleep and shift your entire mood for the better.
Thanks to these portable, affordable SaunaWrap Therapeutic Blankets: advanced wellness therapies are no longer just for the wealthy.

Think about what it would be like to reach in the closet and pull out an advanced, infrared sauna...
To relax your mind and body in as little as 15 minutes...
To sweat like you worked out hard...
To release those "happy hormones" you only thought you could get after a long walk, run, or bike ride...
All while laying down. THIS doesn't have to be wishful thinking.
And you don't have to spend an arm and a leg to get it.
Forget the cost of installing a sauna in your home. A price tag over $6,000 typically.
Forget buying a fancy-schmancy gym membership (only to use the sauna). An annual commitment that could soar as high as $3,000.
Not only are the SaunaWrap Blankets a more convenient, portable option — that won't require a structural change to your home...
But unlike similar infrared-therapy solutions, you can get your SaunaWrap Blanket — a deluxe, at-home spa experience.
Get It For a Fraction of the Price
Right here…
You can snag your SaunaWrap Therapeutic Blankets for an incredible price. And score FREE gifts, too.
Because personal saunas shouldn't just be for the wealthy… everyone should be able to have the power of these sauna blankets at their fingertips.
That's why you can get a single SaunaWrap Blanket for only $499.00 $274.00 (or 3 easy payments of $122).
Plus, FREE shipping and a FREE Eye Spa!
And that's only the start.
Because you'll want to get more than 1 sauna blanket. To share... to travel with...
And because everyone you know will want one after seeing yours…
We strongly recommend you stock up on as many SaunaWrap Therapeutic Blankets as you can.
And to make stocking up an easy and affordable decision…
When you stock up on our Best Deal and get 2 SaunaWrap Therapeutic Blankets… you'll still only pay $122 today on our easy, monthly payment plan.
But you'll get more FREE gifts when you claim our Best Deal.
This deal is only available here, and while they're still in stock.
YES! I Want My Personal Sauna Blankets… at its Lowest Price of the Year!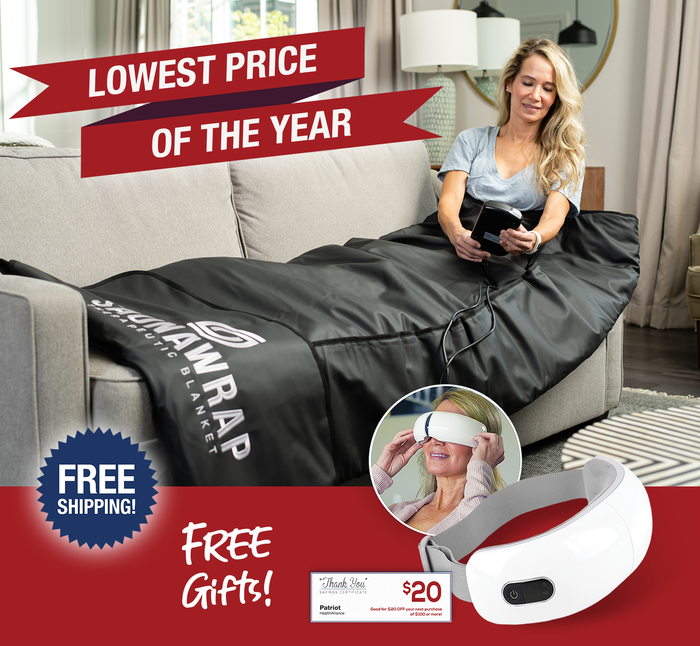 *FREE Gifts With Purchase*
Select the BEST DEAL Package Today & Get
8 FREE Gifts Including FREE Shipping

Now to help make stocking up a complete no-brainer for you…
You'll Get These FREE Gifts
[Exclusive] For SaunaWrap Customers Who Claim Our Best Deal...
You'll get a special FREE bonus gift package that is the perfect complement to your personal sauna blankets.
Starting with a gadget customers go ga-ga over…


FREE Gifts #1 and 2: 2 FREE Deluxe Eye Spas ​($139.90 Value)
You get 2 FREE Personal Eye Spas — that we currently sell on our website for $69.95 each — when you claim 2 SaunaWrap Blankets.
These brand-NEW Eye Spas use "acupoint" technology to target those pressure points in your temple areas where stress lives. And then melts away that tension using a rhythmic progression of vibration, compression… and relaxing heat.
Your FREE Eye Spas will…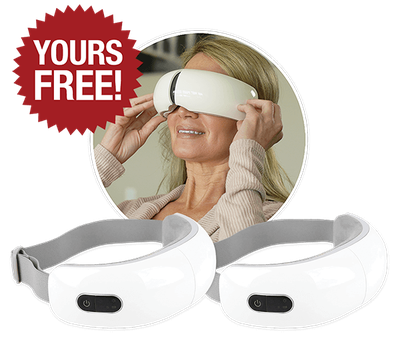 Support headache relief
Melt away stress
Help you enjoy better sleep
& Relieve eye strain
Imagine your SaunaWrap and Eye Spa working together? It's like having a personal masseuse massage your stress away, while your body's aches and pains melt in the heat of your infrared sauna.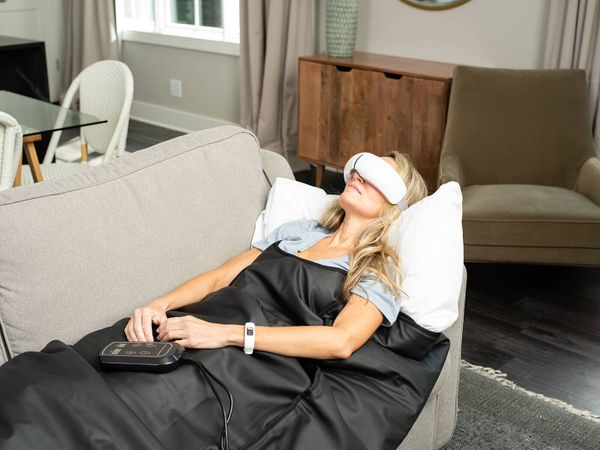 That's why this is the perfect companion for your SaunaWrap Blankets. And it's yours FREE.
My Husband & I Love Our Eye Spas

"The Eye Spa is really great. The massage and warmth is so soothing and relaxing... both my husband and I enjoy the treatment. Alleviates my sinus pressure and headache pain."

And you'll also get...


FREE Gift #3: FREE Health Myths Digital Report ($19.95 Value)
You'll get this FREE "Health Myths" Digital Report — worth $19.95 — when you claim our Best Deal.
Download it. Print it out. It's a page-turner you can't afford to miss out on. As it debunks myths that affect your everyday life. Like…
THIS ingredient you add to your coffee every morning
Why our public water source carries THIS since the 1950s, but probably shouldn't
Or why you need more (not less) of THIS as you get older…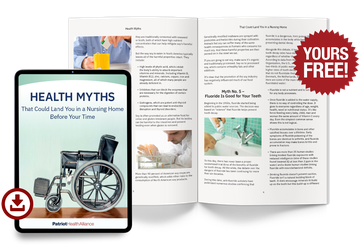 All these secrets revealed when you claim our Best Deal and score this FREE digital report.

But it doesn't stop there…


FREE Gift #4: FREE "How To Look & Feel 10 Years Younger" Digital Report ​($19.95 Value)
You'll also get a FREE "How To Look & Feel 10 Years Younger" Digital Report — worth $19.95.
Learn about "anti-aging" superfoods, why it's truly called beauty rest and the best way to fight back against wrinkles (based on your skin type!).
And here's the best part… this downloadable report details how to do it in just 10 days.
As if that weren't enough, you'll also get...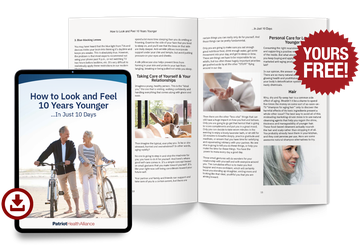 FREE Gift #5: FREE "Why Are We All So Tired?" Digital Report ($19.95 Value)
Claim our Best Deal… and uncover the secret to why we're all so tired in this FREE digital report — worth $19.95.
No matter how much sleep you get, how old you are… or how much exercise you get. You're plagued by that nagging fatigue. But why?
This FREE report not only gives you the why, but also the how on fighting back that tired feeling — and how there are simple ways to feeling lighter, brighter and more energized.
It's all yours when you claim 2 SaunaWrap Therapeutic Blankets on this page.
When you do, we'll also throw in…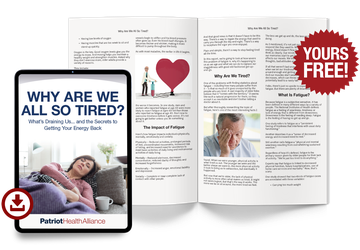 FREE Gift #6: FREE $20 Shopping Certificate
We want to make today's purchase the gift that keeps on giving.
So in the box along with your SaunaWraps you'll get a FREE $20 Certificate. You can use it on any future order of $100 or more. Use it to get any of our other best-selling supplements, wellness gadgets and more.
And last, but not least? ​We're sending all of it — your SaunaWrap Blankets, Deluxe Eye Spas and shopping certificate all on our dime.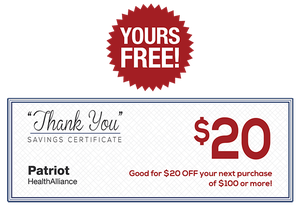 FREE Gift #7: FREE Shipping & Handling ($14.95 Value)
Select the Best Deal on your SaunaWrap Therapeutic Blankets and you'll get FREE shipping on your entire order.
Shipping & handling isn't exactly cheap. But we want you to know how much we appreciate your business.
So we're going to take care of the shipping and handling for you.
And no matter how many SaunaWrap Blankets you order today, you'll get…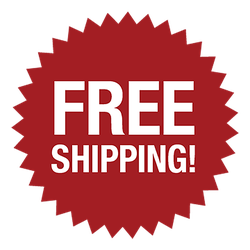 FREE Gift #8: FREE Lifetime Technical Support
And if you act now, you'll get something FREE that most companies charge an arm and a leg for. You'll get FREE reliable and knowledgeable support for the life of your sauna blankets.
Call us anytime and ask anything you want about your SaunaWrap Blankets. No question is too small or too big for our amazing USA-based Customer Service team. Lisa, Corrie, Ray and many others are standing by waiting to help you enjoy your purchase for as long as you own it.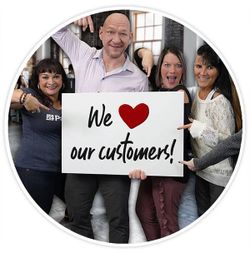 Our customer service team is made up of real people – Americans. We truly care about you and your purchase, and we are willing to stand behind that promise. In our view, that's part of doing business the ethical way. The American way.
Click the orange "Start My Order" button now, and we'll add all your FREE bonus gifts to your order right away.
YES! I Want $225.00 OFF & FREE Bonus Gifts!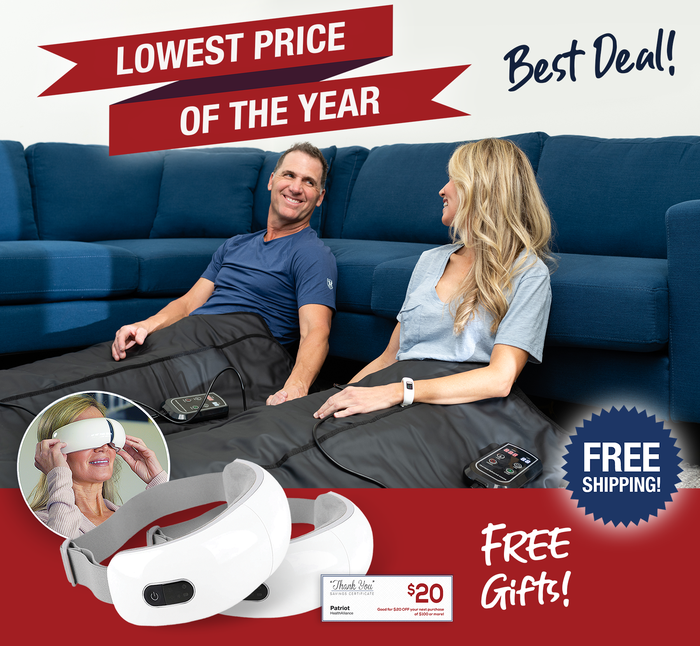 And you won't risk a thing by trying out your SaunaWrap Therapeutic Blankets thanks to…
An Outrageous Money-Back Satisfaction Guarantee so This is 100% Risk FREE for You
You should be 100% happy with your order or you shouldn't pay a penny. So you'll get a 100% money-back satisfaction guarantee for 365 days with no questions asked.
100% Money-Back Satisfaction Guarantee
If for any reason you're not satisfied with your SaunaWrap Therapeutic Blankets, just return them within 365 days (that's a full year) of purchase and we'll refund 100% of your purchase price. No questions asked. That way there's absolutely no risk for you.
This outrageous guarantee makes your purchase 100% risk-free. We stand behind our SaunaWrap Therapeutic Blankets and we are confident you're going to love them!
Click the button below now.
[Best Deal] Get 2 Sauna Blankets & FREE

Bonus Gifts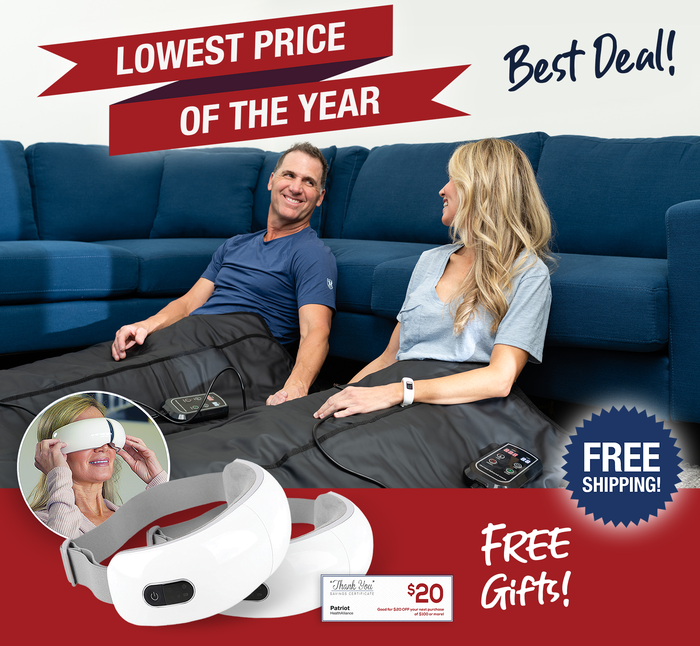 Your Purchase Makes a Difference
Thanks to your support, we're able to employ 175+ American men and women from all across the USA. People who work hard and truly enjoy helping folks get prepared for emergencies.
And again — thanks to you — we provide meaningful support to important charities that help American Veterans and their families. Charities like Fisher House, Pets For Vets, Hire Heroes USA, and For The Troops.
In fact, our affiliated brands have donated more than $830,000 since we founded the company.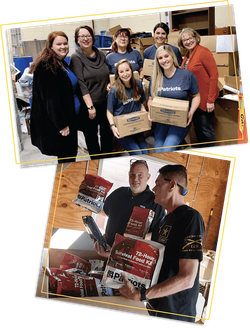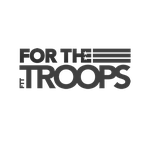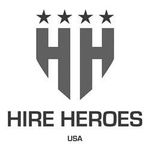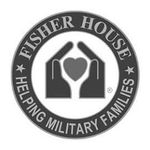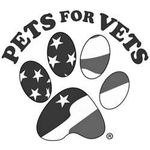 Listen, it's up to you which way you go.
But right now, you've got to ask yourself…
Why Wouldn't I Try Out This "Personal Sauna" Risk-FREE?
If you're ready to start using heat therapy to sleep more deeply every night. And want to feel younger, stronger… overall happier. Then click on the button below. You'll be glad you did.
This is about YOU. That in 15 minutes or less, you can shift your whole mood. Just by laying down.
Don't you deserve this?
To get your SaunaWrap Therapeutic Blankets rushed to you… plus your FREE bonus gifts and FREE shipping & handling…
Click the big button below now.
As of today…
Inventory is still available.
When you order you will instantly receive an order confirmation. We will rush your order to you and you'll get a tracking number when it ships.
You can get started risk-FREE today because you're backed by a 100% money-back satisfaction guarantee for 365 days. It's like trying it before you buy it.
Claim your SaunaWrap Therapeutic Blankets and your FREE gifts now. You'll be glad you did.
Click the "Start My Order" button below.
[Exclusive] Claim Your Sauna Blankets & FREE Gift Package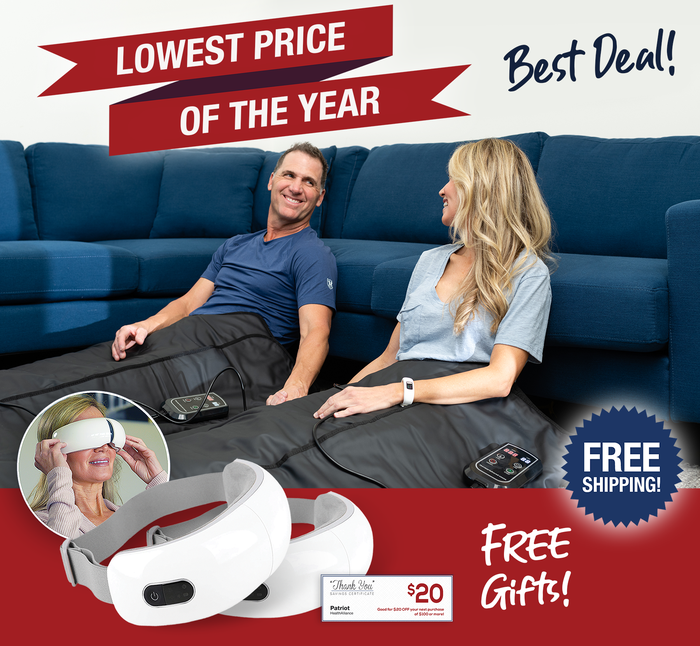 1. All testimonials in this advertisement are from real people; sometimes names and photos have been changed to protect their privacy and some were given free products in exchange for their honest feedback. Testimonials represent exceptional results, don't apply to the average purchaser and are not intended to guarantee that anyone will achieve the same results. The organizations, publications and people referenced on this site are not affiliated with Patriot Health Alliance. They have not endorsed, sponsored or recommended this product; no affiliation or endorsement is claimed. Terms & conditions apply.
2. Data based on December 2021 customer survey.
3. What is an infrared sauna? Does it have health benefits? Mayo Foundation for Medical Education and Research (2020, June 12).
4. Is an Infrared Sauna Better Than a Traditional Sauna? Healthline. (2018, May 29).