Special Message From Jeff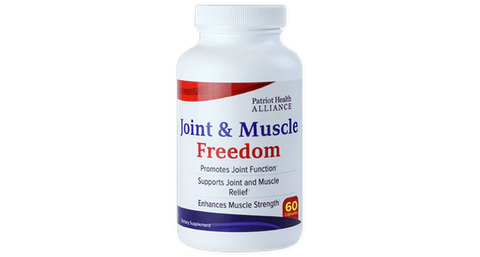 One Bottle
$49.95
+ $8.95 S&H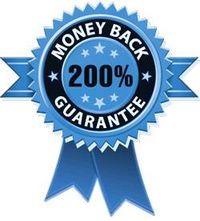 Guarantee #1
200% Money Back - Simply check with your doctor and make sure they "okay" you to take Joint & Muscle Freedom. If after using Joint & Muscle Freedom for at least 30 days, you don't see dramatic improvements in joint pain, flexibility, strength and comfort, then simply send back the unused bottles along with a simple 1-page note giving me your honest feedback of the product and we will give you 200% of your money back. That's correct, you will get DOUBLE your money back.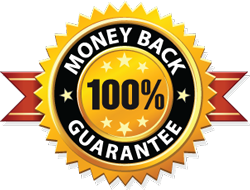 Guarantee #2
100% Money Back - This is a 100% lifetime money back guarantee. No questions asked. If you don't like Joint & Muscle Freedom for any reason, simply send it back to us and we'll refund you 100% of your purchase price (minus s&h).
Noticeable Difference in 5 Days

"I am loving Joint & Muscle Freedom as a product. 5 days in and I already feel a difference."
How Can I Go Wrong?

"I was so excited to see Joint & Muscle Freedom on the market. After 2 knee surgeries, I wanted to lean more towards a natural healing method with supplements/vitamins. I had been advised to take Milk Thistle and Boswellia- as well as a few others and was buying several different products. PHA has combined these natural ingredients into one product. How can I go wrong- and save money!! Thanks Patriot Health Alliance!"
* Real reviews from real customers. Sometimes customers receive a free product to test or as a thank you for submitting honest feedback. For more information see footnote 1.
Frequently Asked Questions:
1. All testimonials in this advertisement are from real people; sometimes names and photos have been changed to protect their privacy and some were given free products in exchange for their honest feedback. Testimonials represent exceptional results, don't apply to the average purchaser and are not intended to guarantee that anyone will achieve the same results. The organizations, publications and people referenced on this site are not affiliated with 4Patriots. They have not endorsed, sponsored or recommended this product; no affiliation or endorsement is claimed. Terms & conditions apply.