Delicious "Golden Secret" Melts Away Stress, and Nourishes Your Eyes, Heart, Brain & More
[NEW] The perfectly sweet, after-dinner treat for relaxation, digestion, and a great night's sleep… available now!
At the end of a long day, all you want to do is relax.
Shake off the stress, jump off the daily treadmill and finally, blissfully… feel normal again.
Easier said than done. Because when you're tense, it affects everything.
It's a strain on your body. It impacts your mood and your relationships.
Tension disrupts your digestion. And taxes your brain and heart.
And you can forget about a restful night's sleep.
But what if in less than a minute, your antidote for the modern world was right there, just waiting for you, ready to enjoy?
Warm. Inviting. Creamy & delicious.
With a hint of spice and a touch of sweetness that feels indulgent.
A craveable sweet treat that's actually…
Guilt-free, with only 30 calories per serving
Only 2 net carbs
And just 1 gram of sugar?
Well, this is new.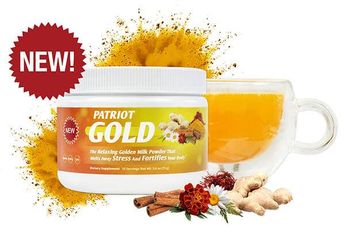 But it's not just new and perfectly delicious. It's specifically designed to sweep away stress and help you relax, while also rejuvenating and nourishing nearly your entire body…
Supporting your digestion. Protecting your eyes, heart & brain. Soothing aching joints.
And setting the stage for a deep, sound and peaceful night's sleep.
So you wake the next morning fully restored and raring to go!
Your Body Is Crying Out for Help… You Just Need to Know How to Listen
So what's the secret to wiping away tension and de-stressing our lives, without accidently making our stressful lives even harder? Or challenging our health in the process?
For starters…
It's time to "decode" the cravings that set in after a long day. And listen to your body, protect it, and set yourself up for a lifetime of good health.
For days filled with energy, and restful nights that repair like they're supposed to.
All too often our "wind down" routines include reaching for a decadent treat after dinner. And did you know stress increases your cravings for sweets?
That shouldn't be a surprise.
And if your evening routine often centers around a screen – phones, tablets, computers, TVs – it may seem relaxing. But it peppers you with "blue light" that not only strains and fatigues your eyes, but disrupts your sleep as well.
Reaching for a nightcap? In the moment, it may relax you. But you pay the price with restless sleep and a "repair interruption" that only fosters inflammation.
Which is hardly relaxing in the end.
It turns out, the roots of a real, natural solution to a very modern problem aren't new at all.
But by combining this ancient wisdom with the best of today's science, there's finally a way to wind down without wearing down… and it's only seconds away.
Introducing…
Patriot Gold
1 Scoop in the Evening of this NEW Drink — It's a "Stress Eraser" for Your Mind & Body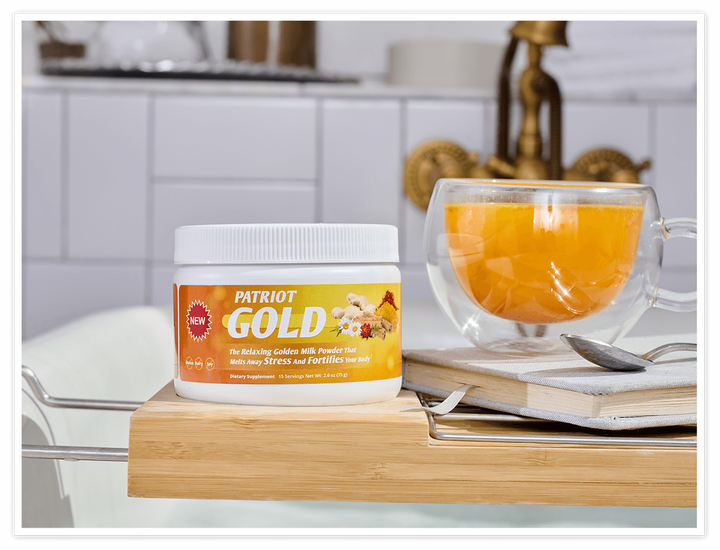 Patriot Gold is different from any "health drink" on the market. And it's far more than just a delicious treat.
It rightly earns its golden hue comes from a rich and flavorful combination of deeply colored nutrients like turmeric, marigold extract, saffron and chamomile…
Blended in a rich and creamy coconut milk base, with heart-healthy fats that nourish your brain…
And a sweet & spicy combination of ginger, cinnamon, cardamom and black pepper, to aid absorption, soothe digestion, and support healthy blood sugar too.
People can't believe that a single scoop can do ALL this…
Relax and wipe away tension
Support healthy, deep sleep
Promote overnight rejuvenation
Deliver healthy heart support and circulation
Support a lighter mood & functioning brain
Protect and nourish your eyes & vision
Promote healthy joints with fewer aches & pains
Deliver smooth digestion and reduce digestive discomfort
All in a guilt-free indulgence you'll actually crave
Click the button below to start your order.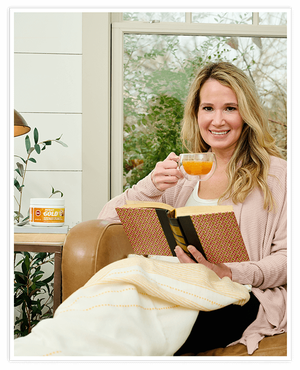 And the best part?
Once you feel what Patriot Gold can do for your mind, mood & body, you won't want to go a day without it.
That's why we're so excited about how our loyal customers have responded since we first made Patriot Gold available. And why it may be hard to keep this yummy treat in stock.
If Patriot Gold is anything like our other superfood formulas, customers will flock to our Best Deal offer, and our tight supply will start to run thin.
And it could be months before we get it back.
But today we're pleased to announce Patriot Gold is here, and…
Available for the First Time – Get 2 FREE Canisters While Supplies Last

This new customer favorite is in stock and ready to ship.
And to celebrate, you'll get some incredible FREE gifts when you stock up today. Including 2 FREE canisters and more!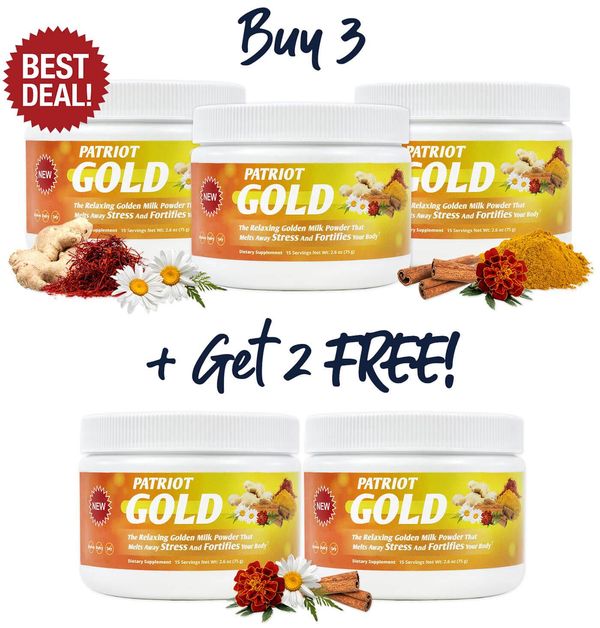 This combination of tradition and science is carefully designed to tackle the stresses of our modern world, fortifying your body for years to come.
But it's not a task to remember, or another pill to take.
You'll actually look forward to Patriot Gold at the end of a long day!
If you've tried other "teas" or supposedly "good for you" treats and were left with a bad taste in your mouth (quite literally), fear not my friend. This breakthrough formula will not only change your mind, it will change your body, and leave you happier, more relaxed and stronger the next day.
Listen here: Patriot Gold does what we say it will do, and it tastes incredible.
Like a warm spicy latte, only you don't have to wait for fall to enjoy it. And it's dairy-free, non-GMO, lactose-free, gluten-free, soy-free, low carb and only 1 gram of sugar per serving.
I Bought This Stress-Reliever In Bulk Immediately

"It helps eliminate anxiety. I've noticed I've been sleeping better through the night since I've started to drink this stuff. This replaced other natural sleep aids. I was amazed by the soothing taste — it's like a dessert tea. It's got incredible ingredients and they're all organic. I don't usually promote a product unless I know it works. I ordered a multi-pack."
Much-Needed Soothing Nighttime Go-To

"I take this every night as my evening tea. It helps melt away the stress of the day and helps me fall asleep quickly so that I wake up refreshed in the morning."

And that's why Faith from Chicago enjoys her Patriot Gold each evening, so she and her husband can wind down blissfully at night and wake up feeling refreshed the next morning…
No Groggy Morning Hangover

"I'm always on the lookout for effective sleep products that do not contain Melatonin or Theanine. I was thrilled when after about 45 minutes, I started feeling a healthy drowsiness. Not a 'drug' drowsiness but a readiness for sleep. My husband slept through the night!"
The Trick to Sleeping Through The Night!

"I have finished my canister of Patriot Power Gold. I took it each evening before bed, and I heated the water before I mixed it with the powder, so it was similar to a cup of tea. The flavor is delicious! I found that it helped me relax before going to bed, and I stayed asleep all night instead of waking up several times during the night, as I slept more soundly than usual. I woke up each morning feeling refreshed and ready to start my day. It really made a positive difference for me, and I would recommend it to others."
Love At First Sip! My New Nightly Comfort

"I got a canister of this for free during the St. Patty's Day deal. One cup and I'm hooked! It's creamy, slightly sweet (with no aftertaste, which I was fearing due to the stevia), and it has a nice, thick body to it, like a chai latte! Think pumpkin spices with a kick.
It smells so warm and comforting and is the perfect drink for bedtime. I think I'm going to make Sleepytime Tea and use it as a base for mixing this into! I've had the stuff for two days and already am positive this will be a nightly thing for me! I bought a milk brother for mixing it, which will arrive today, because it does take some stirring to get it to fully dissolve. Hubby loves this stuff too."

Doesn't that kind of daily "reset" sound good to you?
Well of course it does.
And you deserve it!
That's why if you claim our best deal today… you'll get 2 FREE Canisters of Patriot Gold and a bunch of other exclusive bonus gifts.
Click the button below to start your order.
The "Secret" is in the Formula
Patriot Gold is sure to be a best-seller because it's made from the best ingredients.
A recipe guided by clues from centuries of tradition, coupled with breakthroughs from the latest science. And a special focus on a taste you'll crave!
It's a formula worth its weight in gold. Because this exclusive natural formula starts with…

Why is the powder GOLD?
For starters, because it's made with turmeric, a centuries old secret to total body wellness. But this isn't just wisdom of the ancients. There are currently over 12,500 peer-reviewed articles in the U.S. Medical Library PubMed featuring the benefits of turmeric, including one of its celebrated healing compounds, curcumin.1
But curcumin is but one of over 300 components of turmeric, which work together in sync to regulate healthy inflammation and oxidation.2 Instead of using an isolate, we use full spectrum turmeric because in this case, the whole is greater than the sum of turmeric's healthy parts.3
And it's the perfect answer to keep you feeling young and active, no matter your actual age.4
Simply put, turmeric is one of nature's most powerful super-nutrients, and delivers…5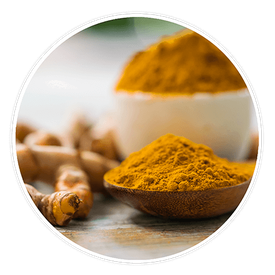 Brain support for memory and cognitive function
Antioxidant protection for a healthy heart
Welcome relief for achy joints and muscles
Digestive support, especially if enjoyed after a meal… and so much more!6 & 7
When you enjoy a warm and delicious cup of Patriot Gold, you can start to feel the power of turmeric go to work, throughout your body.8
Just like Julie does…
Sweet Relief for Stiff Joints

"I am thankful that Patriot Health has formulated a wonderful supplement with turmeric! I have tried a couple different turmeric supplements in order to help my body handle certain issues with inflammation. I am not certain how much they have helped. There is a special difference with Patriot Gold. It is a tasty warm drink to enjoy in the evening!
The flavor is very good. It is a creamy coconut flavor with the inviting bonus of turmeric spice.
When consumed regularly, it does have the positive effect of alleviating the pain and stiffness I deal with in my hands.
I highly recommend anyone trying it, because all of us have some degree of underlying inflammation, not just in muscles or tendons, but also issues having to do with digestion.
Drinking this tasty, creamy 'tea' is also very easy on the gut! Thanks for another great product to all of you at Patriot Health! God Bless!"

But turmeric isn't the only "golden" ingredient in Patriot Gold. Not hardly.
Because Patriot Gold is also enhanced with the specialized antioxidant protection found in…

Who would believe that the secret to combatting the modern dangers to our eyes… our brain… and even what keeps us from a good night's sleep… could be found in fields of golden flowers?
It's true, particularly from a specialized marigold extract called Lutemax® 2020.
As you can imagine, with a name that includes "2020" it's got to be good for your eyes, right? Yes indeed, and in multiple ways!
For starters, Lutemax 2020 contains standardized levels of lutein and zeaxanthin, two of your eyes' favorite nutrients. They protect your central macula and retinas to support healthy eyes as you age, which helps…9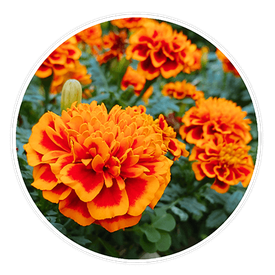 Improve night driving and confidence
Reduce eye strain and fatigue
Support recovery from glare10
Improve vision sharpness
Boost eyesight in dim light
Help your eyes adjust to light changes faster
And perhaps most important, these specialized carotenoids provide an internal "shield" against damaging blue light.11 & 12
This blue light is everywhere now, from electronics, phones, computers, televisions and the other screens we're surrounded by, at work and while we relax in the evening.13
Which is important for the health of your eyes of course. But also to help make sure you get the good night's sleep you deserve.
In fact, at the clinical dose found in Patriot Gold, lutein and zeaxanthin have been shown to improve overall sleep quality in people exposed to hours of "screen time."14 & 15
So if the idea of skipping your favorite show before bed sounds awful… don't worry. Patriot Gold has got you covered!
And because the tissues of the retina are identical to those in your brain, these antioxidants also support memory and thinking too.16 & 17
Get this – researchers at the University of Georgia discovered that 80-100 year olds with higher levels of lutein and zeaxanthin had much better thinking and memory than those with low levels.18
So you know with every sip, you're supporting your eyes, brain and so much more.19
But marigold isn't the only golden flower in Patriot Gold.
One of the most ancient medicinal herbs known to mankind is here too, to help you stay calm and relaxed, and wipe away the tension of the day.
I'm talking about…

Chamomile is well-known as a soothing ingredient in tea, to ease your mind and relax your body. But not all chamomile is "golden."20
The golden variety is called matricaria recutita, and beyond its ability to help you settle into a relaxing evening, it's also is a wonderful digestive aid, easing and preventing indigestion, bloating and more.21
So it's perfect after dinner, especially in a warm and delicious treat like Patriot Gold.
Chamomile has also been shown in clinical trials to improve sleep quality, especially for older adults.22 & 23
But if you want to enjoy Patriot Gold during the day, not to worry. The relaxing effect is mild, and it's safe to use without fear of getting sluggish, or losing focus.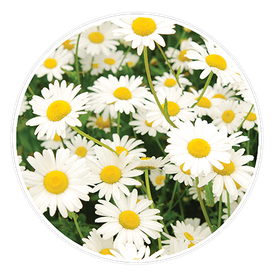 At night, you'll drift effortlessly off to sleep, without grogginess or fuzziness. There's no "operating heavy machinery" warning with Patriot Gold, unlike other things that can help you sleep!
And if a great night's sleep isn't enough to boost your mood, well perhaps the most highly valued spice in the world will do the trick…24

The beautiful saffron flower has purple pedals, with three red-gold stamens in the center. The threads of the stamens are what we know as the spice saffron.
Because they're so delicate, the threads must be harvested by hand during the one week a year when they're ripe. But while the process of getting the antioxidant-rich spice is difficult, it's well worth the effort. Not just for the taste, but for the benefits you'll feel and enjoy.
Throughout the world, from Greece to Spain, the Middle East to France, to its introduction to America by the Pennsylvania Dutch, saffron is known for a host of health benefits, including healthy digestion.25
But we love it and included it in Patriot Gold for its properties as a "spirit lifter," a delicious spice that elevates your mood, eases your tension, and delivers cheerfulness, happiness and laughter.26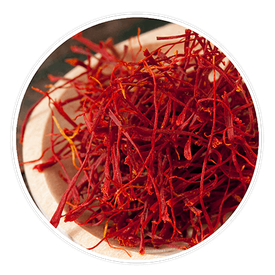 We all could use more of that!
It's amazing what nature can deliver if we only know where to look. And when it comes to the delicious taste of Patriot Gold, that's all from nature too.
With carefully selected flavors that don't just taste amazing, they're delivering healthy nutrition of their own...

The sweet and invitingly spicy taste of Patriot Gold may spark memories of fall, or a favorite holiday dessert. But this is a healthy supplement formula after all, not just an indulgent treat.
So each ingredient needs to bring a little extra to the party. And these certainly do, starting with…
Ginger
Ginger's not just for your grandma's secret cookie recipe. It's long been used as a digestive aid – for thousands of years in fact! It's the perfect way to prevent – or deal with – after dinner indigestion, because it's known to improve stomach "motility."27
That's a fancy way of saying it helps move things along, so they don't stagnate… and you don't feel bloated. So even if you've enjoyed a heavy meal, this after-dinner wonder will help beat back bloating… and you're not "paying the price."28
But ginger's just the start. There's also…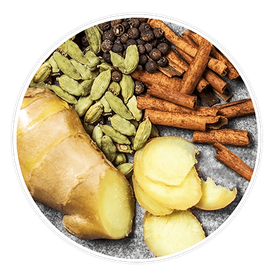 Cardamom & Cinnamon
Not only does this spice combo work deliciously well with ginger, they're perfect partners for soothing digestion, stimulating circulation, and helping support healthy blood sugar.
Folks, this isn't your average spiced latte.
Especially because it contains another spice, for a very specific reason…
Black Pepper
You'll recall the many benefits of turmeric in Patriot Gold, from easing aching joints to nourishing your brain. So when you sense the tingle of pepper in a sip of Gold, know this: it's not just there to tickle your taste buds.
Black pepper has been shown to increase the absorption of turmeric, particularly the curcumin within. So that extra bit of spicy flavor is working overtime to support your entire body!
The truth is, even the best ingredients aren't worth anything if you have to force yourself to use them. But the creamy, sweet and spicy blend of Patriot Gold is one "health supplement" you'll look forward to each night.
And the reason it's so creamy is this last, heart-healthy wonder...

Now that we've gotten wise about fat – and the importance of truly healthy fats in our diet – it's time we gave ourselves permission to enjoy the right ones. Because healthy fats impart flavor and creaminess to our diet.
And you're sure to enjoy the creamy, silky smooth texture of Patriot Gold, delivered as a gift from the tropics: coconut milk powder.
The coconut milk powder is made by crushing the coconut flesh and extracting the liquid, leaving the natural coconut fat behind. And we now know that healthy fats like coconut milk support a strong heart29 and fully functioning brain.30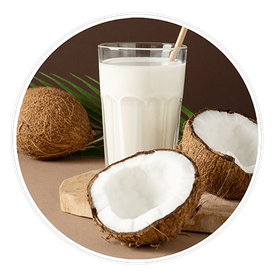 So you can enjoy the delicious flavor and a creamy cup of Gold at night as a perfect way to cap off your dinner. Without the guilt or heaviness of a rich dessert, because it's actually healthy!
But what you'll really enjoy is knowing that preparing a "cup o' gold" takes just seconds. There's no fuss… just stir a scoop into a cup of hot water, so it's even faster than tea (no waiting, and no steeping).
Patriot Gold is naturally low in carbs, only 1 gram of sugar, with no caffeine and only the best ingredients to round out your day and prepare for the evening ahead.
Are you ready to feel the benefits of Patriot Gold each day or night?
YES! But be sure to put your order in before it's too late…
There's Only 1 Catch…
This is our introductory offer of Patriot Gold, and it has already proven to be popular. So until you click the "Start My Order" button, we can't guarantee your order of Patriot Gold and the FREE gifts that come with it.
If you're serious about your health, and would like the chance to sweep away anxiety and stress, enjoy a warm "hug in a mug" in the evening – without feeling guilty – we recommend claiming our Best Deal now.
Frankly, everyone should probably have more than 3 canisters of Patriot Gold on hand. But we have to limit it to make sure more people can enjoy this introductory offer. Or else, we run the risk of selling out and leaving people disappointed.
That's no way to ease your tension!
We don't want to let down people like Ken, who was extra thoughtful and picked up some Patriot Gold for his wife.
Now they're both more relaxed…
Now My Wife Is Sleeping Better

"I gave this to my wife who is suffering through menopause, keeping her up with anxiety. She liked the taste and it calmed her to the point of sleeping through the night. It also took her constant anxiety away."

So to make sure folks like Ken will be able to keep getting Patriot Gold, that's why we set a limit. And why we suggest taking us up on the very Best Deal. To lock in your 2 FREE canisters and guard against any future "sell outs."
Here's How to Get Your Hands on Patriot Gold Today (at Significant Savings)
So at this point you've seen just how beneficial the ingredients in Patriot Gold are for you.
You'll feel more at ease and enjoy a peaceful wind down at night…
You'll enjoy comfortable digestion, with the perfect guilt-free "dessert"…
Your eyes will be sharper, less tired and protected from blue light dangers…
You'll enjoy more comfort and less inflammation in tired joints and muscles…
And while you drift off to a peaceful night's sleep, your heart, brain and more are bathed in golden nourishment from tip to toe!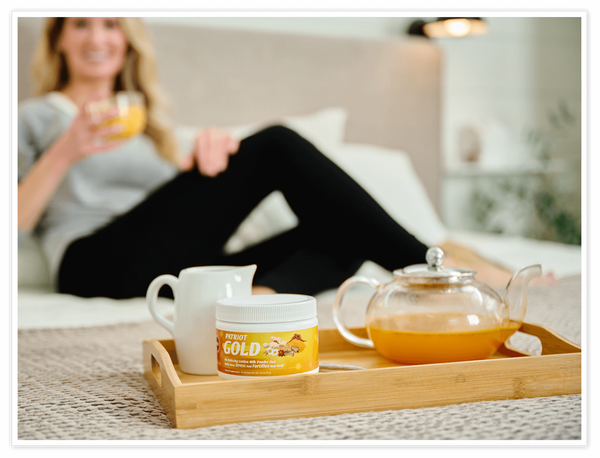 It's no exaggeration to say that Patriot Gold is our most exciting new breakthroughs in years. And the perfect partner to our other superfood formulas.
Especially since it contains:
The inflammation fighting, antioxidant power of turmeric
The eye protecting, sleep promoting marigold extract Lutemax 2020
The gently relaxing and mood boosting combination of chamomile and saffron
And a rich, healthful, creamy and spicy blend of coconut milk, cinnamon, cardamom and more!

Good news: you're not going to pay an arm & a leg to get it!
We wanted to make this exciting introductory offer as affordable as possible, for everyone.
So while many folks have suggested we retail Patriot Gold for as much as $79 per canister…
Which, when you think about it, is actually a steal.
Chances are good that you'd pay a LOT more for everything you'll get in each sip of Patriot Gold.
If it meant you finally get the sleep you deserve, and a break from the stress and anxiety… you might pay 10 times that. I know I would.
But Here's the Great News…
Right now, and only on our website…
We're offering you this breakthrough golden formula for SUBSTANTIALLY less than its value.
Because comprehensive health support like this shouldn't be just for the wealthy… everyone should be able to have this potentially life-changing "tea" in their cabinet.
So when you order your Patriot Gold today, instead of charging $79, $69, or even $59 per canister…
You can get a single canister of Gold for just $39.95 plus shipping.
That's almost a 50% savings!
And that's still just the start.
Because we know people are going to claim more than one… in fact, we recommend you stock up on as much Gold as you can, while you can.
That way if we run out, you won't miss out. And you won't have to end a long day without trusted comfort in your cup.
And to make loading up on your Gold an easy and affordable decision – you now get a special Best Deal package.
When you stock up on our Best Deal and Get 3 canisters today… you'll get 2 more canisters absolutely FREE! Plus additional FREE gifts… and FREE Shipping & Handling too.
With your two free canisters, that's a total bonus value of $245.85…
But this savings package is only available here, and only while supplies last.
YES! I Want 2 FREE Canisters & FREE Shipping!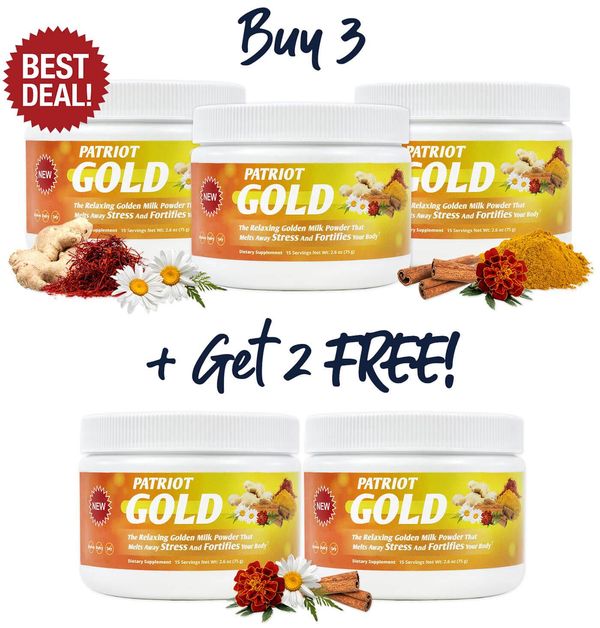 UPDATE: Our Best Deal Just Got Even Better!
Select the BEST DEAL Package Today &
Receive 4 FREE Gifts Including FREE Shipping

Now to make stocking up a no-brainer for you…
Your FREE Bonus Gifts are the Perfect
Complement to Your Patriot Gold
We're an American-owned small business and we truly appreciate your support.
Which is why we developed a limited edition collection of goodies for Gold customers who claim our Best Deal.
Including our all-time customer favorite, to energize your days and deliver a bounty of fruits & veggies to your diet, in just seconds…

FREE Gift #1: FREE Patriot Power Greens ($8.95 Value)
With people enjoying our relaxing night-time treat in droves, there's even more people hopping on the "health train" — and our Greens are a natural next step – to power you through the day.
I'm talking about getting 40+ fruits, veggies, superfoods, digestive enzymes, probiotics and more in ONE to-go packet…
That's exactly what you get with 3 FREE sample packs of Patriot Power Greens.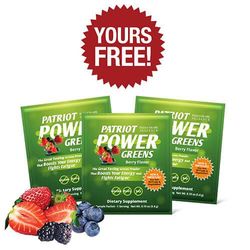 The delicious berry flavor is great by itself, or as an added bonus for your smoothies and shakes. Now you'll start your day with a burst of energy, support for your digestion, skin, cardiovascular system and so much more, with no prep at all.
Just tear, pour, blend and go!
Be sure to jump on this opportunity folks!
Patriot Power Greens is by far our most popular nutrition formula – and these samples are flying off the shelves right now. We struggle to keep this popular product in stock.
I Feel Young Again

"I felt something in the first dose!!!! I'm seriously impressed with this product! And over the moon because you show our military how much we care.
I bought 5 canisters, sight unseen, and honestly am kicking myself for not ordering 5 more.
I feel this gives me an edge over others, healthwise, I mean. Ailments of mine... I no longer talk about!
I feel strong and good and am comforted to know that together we can move mountains. I tell anyone who will listen about Patriot Power Greens. I'm now a true believer!" *
Like a Kid on Christmas About These Greens!

I usually won't buy anything without knowing all the facts, but I had a good feeling about the Power Greens.
Now I'm like a child waiting on Christmas morning when I get up. I pour me a big glass of well water and mix 3 spoons of the Power Greens in it. And I'm ready to build a castle!
I can move around better and I even mow the lawn more comfortably.
I will be ordering more when the end of the month comes. It's about time I get what I pay for!" *
Time is of the essence here. But if you're on the fence about stocking up on Patriot Gold, let us do you one better.
Because this Best Deal also includes:

FREE Gift #2: FREE American DreamZzz Sleep Formula ($49.95 Value)
Sleep is so important to your health – your mind, your body, your mood and even your weight – we want to make doubly sure you get the great night's sleep you so richly deserve.
So we're including a full-sized, month's supply of our best-selling sleep solution, American DreamZzz… for FREE! It's a $49.95 value, but you'll get it on us!
Made with clinically-studied, natural ingredients – in research dosages – American DreamZzz helps you get to sleep faster, stay in a deep sleep longer, and enjoy the most blissful sleep you've had in ages.
The formula is completely safe and non-habit forming. And you'll never need worry about the next-morning grogginess associated with traditional remedies. Instead, you'll wake refreshed, reenergized, and ready to tackle the day ahead.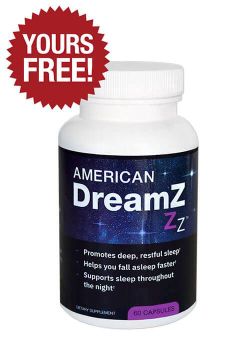 Think about it. All-day energy with Patriot Power Greens. A blissful, relaxing evening with your Patriot Gold. And a guaranteed deep & restful night's sleep with American DreamZzz.
It's a perfect recipe for your best life – and you're getting it all, all at once!
And these 3 formulas aren't your only options for tackling your health goals, and turning 2021 into your healthiest year ever. Because you'll also get with your Best Deal…
FREE Gift #3:

$20 OFF Your Next Purchase
This is FREE money in the bank for you…
You'll get a $20 Savings Certificate that you can redeem on any future purchase of $100 or more. Use it to get our best-selling power greens, wellness gadgets and so much more!
Get whatever you need to achieve your health goals… it's completely up to you.
That's what we call an incredible deal.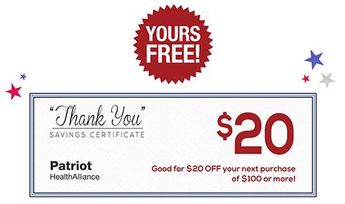 But we want to sweeten the pot even more. So when you order your Patriot Gold today, you'll also get...
FREE Gift #4: FREE Shipping & Handling ($8.95 Value)
Stock up on your Patriot Gold today and we'll cover 100% of your shipping. We'll insure your package, too! That's anywhere in the U.S. – all on our dime.
All these gifts are yours when you stock up on the Patriot Gold, so you'll never run out.
Just click the "Start My Order" button below now, and we'll rush your package to your front door right away!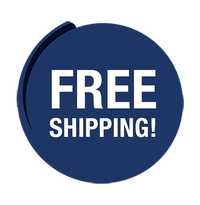 YES! I Want to Take Advantage of this "Buy 3, Get 2 FREE" Deal & FREE Bonus Bundle!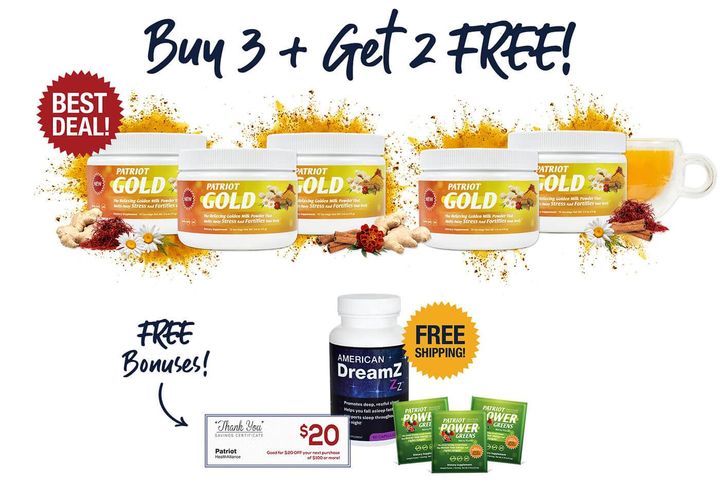 And you won't risk a thing by trying out your Patriot Gold thanks to…
An Outrageous Double Guarantee to Make This 100% Risk FREE for You
Guarantee #1
200% Money-Back Guarantee
We believe you shouldn't have to pay for something if it doesn't work for you. That's why your purchase is backed up by our famous 200% money back guarantee.
Here's how it works… Simply check with your doctor and make sure they "okay" you to take Patriot Gold.
If after using it for at least two weeks, you don't see dramatic improvements in stress relief, sound sleep and overall health, then simply send back the unused canisters along with a simple 1-page note with your honest feedback of the product. We will give you 200% of your money back in return.
We'll give you 200% of your money back. And you can keep the FREE Greens Travel Packs and the FREE American DreamZzz as a "thank you" for giving Patriot Gold a shot.
And of course, your order is also protected by our no-risk, you're happy or it's FREE Guarantee…
Guarantee #2
100% Lifetime Money-Back Guarantee
This is a 100% lifetime money-back guarantee.
If Patriot Gold doesn't meet your expectations for any reason, simply send it back to us, and we'll refund you 100% of your purchase price.
Take as much time as you need to try Patriot Gold once it arrives. Your money-back guarantee never expires… even if you're down to the last scoop!
So you have nothing to lose and years of healthier living to gain by trying the new Patriot Gold today.
Your Purchase Supports Those Who Serve
When you claim your Patriot Gold today, we will provide meaningful support to important charities that help American veterans and their families.
Including Fisher House, Hire Heroes, Pets for Vets and For the Troops.
In fact, Patriot Health Alliance and our affiliated brands have donated more than $975,000 since we founded the company. And the number keeps growing!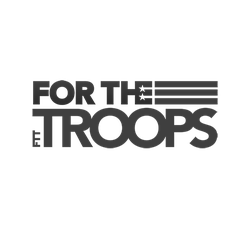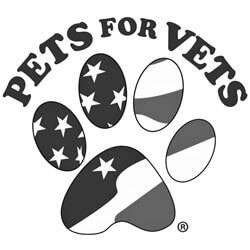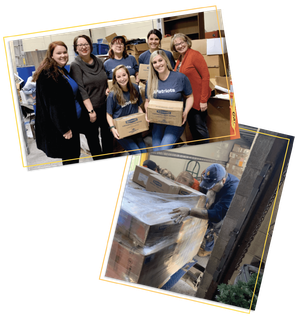 You can feel good knowing that you're supporting our veterans while getting the peace of mind that comes from having a fast and easy way support your body and a healthy lifestyle.
Claim your Patriot Gold today and you're well on your way towards delicious relaxation and total body support!
Click the "Start My Order" button below now, while we still have these in stock.

Before You Go, Ponder This for a Minute…
Right now you have two options in front of you.
Option #1 is to leave this web page without ordering Patriot Gold.
You can absolutely do that and there won't be any hard feelings, we promise.
But I do want to ask you…
If you don't take action today, what will the future hold for you?
What's going to change in your life?
How are you going to shake off the stress and tension, support your digestion, protect your eyes, heart and brain, and ensure you get a great night's rest?
Do you have a plan to combat the ravaging effects of father-time and the aging process?
If you don't know the answer to these questions, that's okay…
They're designed to be hard.
And the truth is…
While you could walk away from this page and just go on with your day…
If you don't seize this opportunity to get Patriot Gold for yourself, it's unlikely that anything in your life will change much.
That's why I want to URGE you to move forward with Option #2.
Which is to click the button you see down below and secure your very own supply of Patriot Gold right now.
Making this decision means you're making a promise to your body…
You're committing to giving your body a chance to relax, restore and rebuild.
Remember: all it takes is a scoop, some warm water… and a stir.
But by saying YES to Patriot Gold, you're giving yourself a precious, guilt-free moment of "me time"…
And living the healthiest, happiest life you possibly can.
So go ahead and click the "Start My Order" button below!
Yes! I Want My Patriot Gold Now!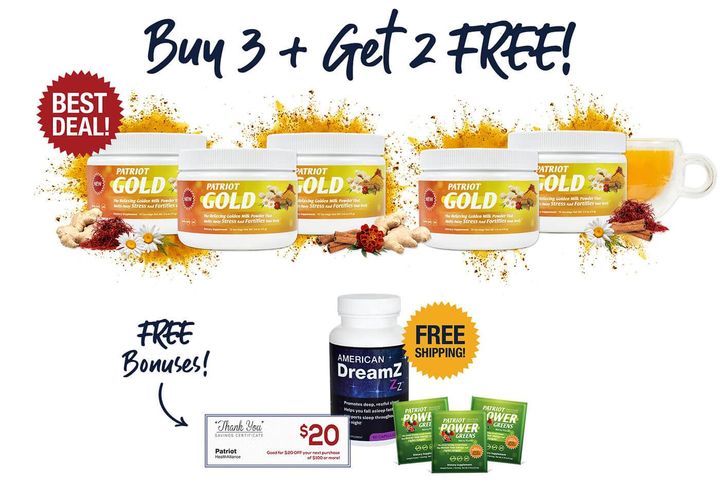 1. Hewlings SJ, Kalman DS. Curcumin: A Review of Its' Effects on Human Health. Foods. 2017;6(10):92. Published 2017 Oct 22. doi:10.3390/foods6100092
2. Aggarwal BB et al. Curcumin-free turmeric exhibits anti-inflammatory activities: Identification of novel components of turmeric. Mol Nutr Food Res. 2013 Sep;57(9):1529-42. doi: 10.1002/mnfr.201200838. Epub 2013 Jul 12
3. Ghosh SS et al. Curcumin-mediated regulation of intestinal barrier function: The mechanism underlying its beneficial effects. Tissue Barriers. 2018 Jan 2;6(1):e1425085. doi: 10.1080/21688370.2018.1425085. Epub 2018 Feb 8.
4. Bielak-Zmijewska A, et al. The Role of Curcumin in the Modulation of Ageing. Int J Mol Sci. 2019;20(5):1239. Published 2019 Mar 12. doi:10.3390/ijms20051239
5. Shoba G., et al. Influence of piperine on the pharmacokinetics of curcumin in animals and human volunteers. Planta Med. 1998;64:353–356. doi: 10.1055/s-2006-957450.
6. Bosca RA, et al. Effects of the antioxidant turmeric on lipoprotein peroxides: Implications for the prevention of atherosclerosis. Age (Omaha). 1997;20(3):165‐168.
7. Xu XY, et al. Bioactivity, Health Benefits, and Related Molecular Mechanisms of Curcumin: Current Progress, Challenges, and Perspectives. Nutrients. 2018;10(10):1553. Published 2018 Oct 19. doi:10.3390/nu10101553
8. Yin H et al. Curcumin Suppresses IL-1β Secretion and Prevents Inflammation through Inhibition of the NLRP3 Inflammasome. Immunol. 2018 Apr 15;200(8):2835-2846. doi: 10.4049/jimmunol.1701495. Epub 2018 Mar 16.
9. Feeney J, et al. Low macular pigment optical density is associated with lower cognitive performance in a large, population-based sample of older adults. Neurobiol Aging. 2013 Nov; 34(11):2449-56. PMID 23840953
10. Stringham JM et al. Macular pigment and visual performance under glare conditions. Optometry and Vision Science. 2008 85: 82-88. PMID 21296819
11. Jiang H, et al. Dietary vitamin and carotenoid intake and risk of age-related cataract. Am J Clin Nutr. 2019;109(1):43–54. doi:10.1093/ajcn/nqy270
12. Scripsema NK, et al. Lutein, Zeaxanthin, and meso-Zeaxanthin in the Clinical Management of Eye Disease. J Ophthalmol. 2015;2015:865179. doi:10.1155/2015/865179
13. Ma L, et al. A dose-response meta-analysis of dietary lutein and zeaxanthin intake in relation to risk of age-related cataract. Graefes Arch Clin Exp Ophthalmol. 2014;252(1):63–70. doi:10.1007/s00417-013-2492-3
14. Hammond, B.R et al. A double-blind, placebo- controlled study on the effects of lutein and zeaxanthin on photostress recovery, glare disability, and chromatic contrast. Investig. Ophthalmol. Vis. Sci. 2014, 55, 8583–8589.
15. Richer A, et al. Double-masked, placebo-controlled, randomized trial of lutein and antioxidant supplementation in the intervention of atrophic age-related macular degeneration: the Veterans LAST study ( Lutein Antioxidant Supplementation Trial). Optometry. 2004. 75:216-30. PMID 15117055
16. Fiedor J, et al. Potential role of carotenoids as antioxidants in human health and disease. Nutrients. 2014;6(2):466–488. Published 2014 Jan 27. doi:10.3390/nu6020466
17. Stringham JM, et al. Macular Carotenoid Supplementation Improves Visual Performance, Sleep Quality, and Adverse Physical Symptoms in Those with High Screen Time Exposure. Foods. 2017;6(7):47. Published 2017 Jun 29. doi:10.3390/foods6070047
18. Johnson EJ, et al. Relationship between serum and brain carotenoids, alpha-tocopherol, and retinol concentrations and cognitive performance in the oldest old from the Georgia Centenarians Study. J Aging Res. 2013 June 9. 2013:951786. PMID 23840953
19. Johnson EJ, et al. Brain levels of lutein and zeaxanthin are related to cognitive function in centenarians. The FASEB J. 2011 Apr; 25(1): S 975.21
20. Salamon I. Chamomile a medicinal plant. J Herbs Spices Med Plants. 1992; 10:1-4
21. McKay DL, et al. A Review of the bioactivity and potential health benefits of chamomile tea. Phytother Res. 2006 Jul;20(7):519-30.
22. Abdullahzadeh M, et al. Investigation effect of oral chamomilla on sleep quality in elderly people in Isfahan: A randomized control trial. J Educ Health Promot. 2017;6:53. Published 2017 Jun 5. doi:10.4103/jehp.jehp_109_15
doi:10.1007/s11357-997-0015-z
23. Shang B, Yin H, Jia Y, et al. Nonpharmacological interventions to improve sleep in nursing home residents: A systematic review. Geriatr Nurs. 2019;40(4):405–416. doi:10.1016/j.gerinurse.2019.01.001
24. Chang SM, et al. Effects of an intervention with drinking chamomile tea on sleep quality and depression in sleep disturbed postnatal women: a randomized controlled trial. J Adv Nurs. 2016;72(2):306‐315. doi:10.1111/jan.12836
25. Javadi B, et al. A survey on saffron in major Islamic traditional medicine books. Iran J Basic Med Sci. 2013;16(1):1–11
26. Ng TP, et al. Curry consumption and cognitive function in the elderly. Am J Epidemiol. 2006;164(9):898–906. doi:10.1093/aje/kwj267
27. Langner E, Greifenberg S, Gruenwald J. Ginger: history and use. Adv Ther. 1998;15(1):25-44.
28. Haniadka R, et al. A review of the gastroprotective effects of ginger (Zingiber officinale Roscoe). Food Funct. 2013 Jun;4(6):845-55.
29. Khaw KT, et al. Randomised trial of coconut oil, olive oil or butter on blood lipids and other cardiovascular risk factors in healthy men and women. BMJ Open. 2018;8(3):e020167. Published 2018 Mar 6. doi:10.1136/bmjopen-2017-020167
30. Eyres, L et al. Coconut oil consumption and cardiovascular risk factors in humans, Nutrition Reviews, Volume 74, Issue 4, April 2016, Pages 267–280

* All testimonials in this advertisement are from real people. Some of the customers featured in this advertisement were given free products to try in exchange for their honest feedback. Although not guaranteed, every effort has been made to accurately represent our products and their potential. In accordance with the latest FTC guidelines, we want to make it explicitly clear that the testimonials and customer letters we have received are exceptional results, don't apply to the average purchaser and are not intended to represent or guarantee that anyone will achieve the same or similar results. The generally expected performance of our products in regards to any specific application has not been scientifically validated and we cannot and will not make any promises in regards to your specific results.