Put an End to Silent Suffering and Finally take Control of Your Bladder
Whether you're a man or a woman, the fact is…
As we age, our bladders don't work like they used to when we were younger.
And because of it, you may…
Stress over bladder leaks
Rush to the toilet multiple times a day
Stop going out so you can stay near your bathroom
If you can relate to any of these… you're not alone.
Overactive bladder (OAB) and urinary incontinence (UI) are two of the most pressing health concerns of adults over 50. In fact, it's estimated that 30-50 million Americans suffer from UI or OAB — and the numbers aren't getting better.


But there's good news. A breakthrough happened "down under" in Australia. A blend of three unique botanicals shown to address all five urinary and bladder storage problems. For both women AND men.


And after months of planning, you now have access to this revolutionary formula…
U-Control Bladder Support
Take Back Control Over Your Bladder
U-Control is a unique natural way to gain control over bladder concerns like frequent trips to the bathroom (both day and night), leakage, incontinence, and urgency.
Unlike other bladder support formulas, U-Control has been tested and shown to be effective in both men and women. The proprietary, patented herbal blend in U-Control is designed to tighten and tone bladder muscles, and boost bladder capacity.
Here's why this is so important…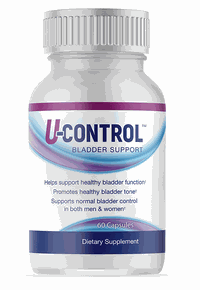 Confused and Weak Bladders Lead to Accidents
Many people think bladder problems mean a problem in their urinary canal or urethra. But research shows us that's simply not the case.
While you may feel discomfort or urgency in the urethra, the problem actually originates from weak or confused "signals" from your bladder muscles.
As bladder muscles weaken, they're less able to hold or control the flow of urine. And this leads to dreaded urgency and embarrassing leakage.
With overactive bladder, the bladder muscles do not relax and contract properly. They give false signals to empty your bladder when it's only partially full.
The result?
You're constantly running to the bathroom both day and night… putting yourself at risk of a fall or slip… to empty a bladder that isn't even full.
Bladder muscles naturally weaken over time. Childbearing, extra weight, constipation, diet and lifestyle can also contribute to bladder muscles becoming weaker and less able to hold or control the flow of urine.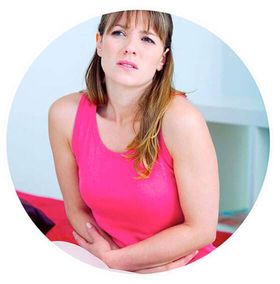 Most so-called "solutions" only address the symptoms of urinary and bladder issues. None truly get to the heart of what may be causing the problems in the first place… weakened bladder muscles.
But a wise doctor in Australia changed all that…
3 Natural Botanicals Shown to Reduce These Bladder Problems… So You Get Your Life Back!
Fortunately, a pioneering physician made it her mission to fix this problem… and we owe her a debt of gratitude.
Armed with the knowledge that most bladder concerns are caused by weak or confused bladder muscles, a naturopathic clinician, medical herbalist and clinical nutritionist with 30 years of experience, dedicated herself to finding an answer.
Because nothing she'd seen was working. And people were suffering…
In her research, this pioneering doctor identified three herbs that each hold powerful qualities on their own. But when combined, unleash a host of healing properties that tone and tighten bladder muscles to relieve urinary concerns once and for all.
The first… an ancient plant that's been around for more than 2 million years.
Ancient Plant Tightens & Tones for Optimal
Bladder Control
The first discovery was a plant so hardy, it's survived over millennia. Literally.
Horsetail, or Equisetum arvense, is considered the oldest plant in the world, dating as far as the Triassic period. The nonflowering super survivor is one odd-looking plant. No leaves, just hollow stems and shoots that look a bit like asparagus at first. As the plant dries, silica crystals form in the stems and branches, creating the look of feathery tails.
This potent botanical is the herb of choice for urinary disorders in Western herbal medicine due to its high silica content.
You see, silica is an astringent, meaning it helps muscles contract. This helps tone and tighten bladder muscles and improve bladder control.
Ayurvedic Herb Boosts Bladder Capacity
Crateva nurvala, also commonly known as 'three-leaf caper,' is a small tree native to India and Bangladesh. In Ayurvedic Medicine, Crateva nurvala is commonly used for urinary disorders.
Studies have found that three-leaf caper can increase bladder muscle tone and the holding capacity of the bladder. It also significantly reduces urine left in the bladder, helping tone the bladder.
Research shows this unique herb neutralizes an enzyme called glycolate oxidase, which may be the key to unlocking its special power. Because when glycolate oxidase is reduced, the production of oxalates by the body is also diminished. And excess oxalates can directly impact bladder and kidney health.
You see, oxalates are naturally occurring compounds found in many foods. Excess oxalates can stick to calcium while your kidneys make urine. As oxalates and calcium bind together, crystals form, resulting in pain and discomfort in your bladder.
An initial trial of horsetail and three-leaf caper found that the combination of the two herbs reduced urinary frequency urgency, occasional incontinence and stress incontinence due to improved tone of the urinary bladder and pelvic floor.
But this was only the start. Because their power is even greater when you add a third herb to the mix…
"Spicy" Evergreen Eases Urinary Incontinence
Lindera aggregata, or Japanese Evergreen Spicebush, has a long history of use in Traditional Chinese Medicine for treatment of frequent urination and urinary incontinence.
While the initial study of horsetail and three leaf caper showed benefits for bladder concerns, when Lindera aggregata was added, the blend was shown to work faster, and at a lower dosage.
Nature's Answer for Bladder Control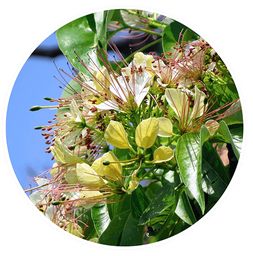 Three-Leaf Caper
To improve bladder muscle tone and holding capacity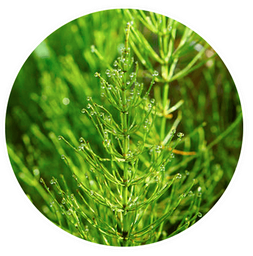 Horsetail
To tone, tighten and fight inflammation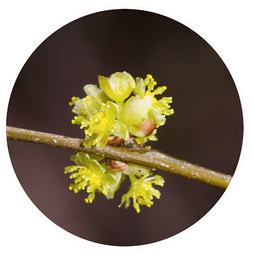 Japanese Evergreen Spicebush
To ease frequent urination and urinary incontinence
U-Control includes the exact studied blend of these 3 herbs to banish your bladder concerns naturally.
Clinical Results Show Significant Bladder Benefits
For years work continued on perfecting this blend of three herbs. Balancing amounts of the botanicals to reap the greatest benefit to bladder sufferers. The result was Urox®, a proprietary, patented blend tested in a 2018 clinical trial with absolutely outstanding results…
A group of 150 men and women were divided into two groups. One received 840 mg of the blend once a day for 8 weeks. The other group received a placebo. Symptoms were recorded from diaries at weeks 0, 2, 4 and 8.
After 2 short weeks researchers noted that subjects in the Urox group began to finally see their bladder issues like overactivity and incontinence get significantly better. And the best results were found at 8 weeks.
In all, participants realized improvements in…
Day frequency – Back to normal!

Night frequency – Cut in half!

Urgency – a 61% decrease!

Stress incontinence – a 67% reduction!

Urge incontinence – a 56% decrease
At the beginning of the study, 40% of study participants were using pads. After 8 weeks, only 6% of subjects in the Urox group still relied on pads, while 26% continued to use pads in the placebo group.
These health improvements were unheard of. But addressing your UI problems means much more than that...
Urinary concerns can really take the joy out of life. But those taking Urox saw significant emotional improvements, including…
Better at coping with life

Fewer concerns and worries

Better sleep

Relating to people more easily

Reduced upset feeling
After years of feeling groggy and irritable from lack of sleep… Feeling embarrassed and ashamed… Avoiding people… Not wanting to go out even to go shopping… Finally… a light at the end of the tunnel.
The only problem was, this powerful blend was only available in Australia.
That's when we went to work — making arrangements to bring this powerful, natural and proven solution to America.
After months of negotiations and planning, U-Control was born… one of the only products in the U.S. market with the exact blend for urinary incontinence and overactive bladder… in the same research dosage.
Men: Is it your bladder or your prostate?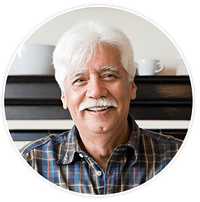 Did you know that less than 50% of men with urinary problems have their prostate to blame? It's TRUE! In fact, HALF of men's bladder concerns are due to storage problems… most often overactive bladder.
If you're experiencing…
Urgency
Frequency
Increased bladder sensation
Urge incontinence
Nocturia (having to wake up at night to urinate)
… chances are it's NOT your prostate that's causing your urinary problems… it's your bladder. Be sure to discuss this with your doctor, so he can learn too!
U-Control is clinically shown to reduce feelings of urgency and nighttime trips to the bathroom… in men. Order your supply today!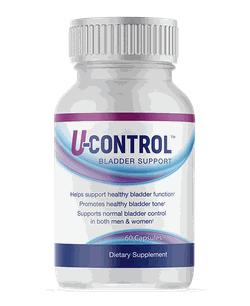 This botanical blend has been life changing for those that have tried it. Just look at what they're saying…
No More Pads!

"My bladder capacity was good, but the leakage and accidents would occur a few times a day without warning, making me wear a pad every day. I was a teacher and always thought all the standing and holding on didn't help. After 10 days I stopped wearing the pad as it had been dry for a few days in a row and I seem to be managing very well since."
Goodbye, 'Grandma' Bladder!

"I've gone from a 40lb weakling with 'Grandma' bladder, to an 'Arnold Schwarzenegger' bladder. Maybe I'm just normal now, but that's what it feels like to me."
* Real reviews from real customers. Sometimes customers receive a free product to test or as a thank you for submitting honest feedback. For more information see footnote 1.
There's simply no other product out there that can deliver these results… Just look at how it blows the "leading" competitor away…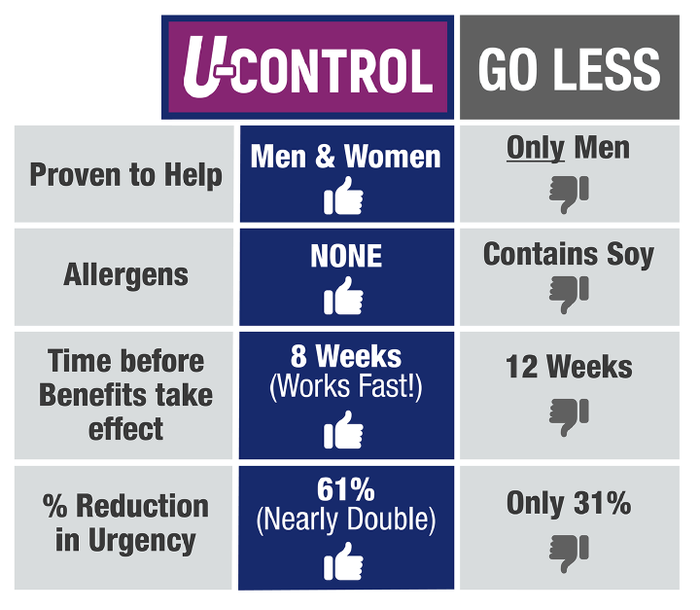 Just imagine how it would feel if you could ditch your pads and diapers… get a restful night's sleep without being woken by your bladder… to no longer feel tethered to your toilet… to regain your confidence and the bladder control you had in your 20s. With U-Control you may finally find the answer you've been desperately looking for.
And, when you take advantage of the 5-bottle "BEST DEAL," you're going to get some truly amazing FREE gifts…
FREE Gift #1 and #2:

Two FREE Bottles of U-Control ($99.90 Value)
When you select our "BEST DEAL," you get 5 bottles at the SAME price as 3! That's a total savings of almost $100!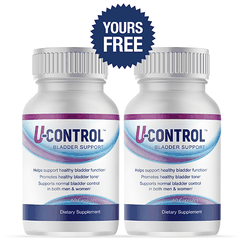 FREE Gift #3:

FREE Shipping & Handling ($14.95 Value)
When you order 5 bottles of U-Control, we'll immediately upgrade your order to include FREE shipping.
This is an $14.95 value, and you get it for free, simply by purchasing our "BEST DEAL."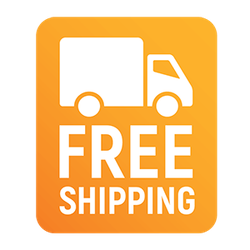 FREE Gift #4:

FREE "Why You Always Have To Go: Understanding Urinary Health & How to Control It"
Special Digital Report ($9.95 Value)
Your 5-bottle order of U-Control comes with this special digital report you won't want to put down…

Millions of Americans deal with the involuntary loss of urine. Why You Always Have To Go: Understanding Urinary Health & How to Control It looks at how many people experience the problem of urinary incontinence. You'll discover…

How your urinary tract works
Risk factors that make you more likely to develop urinary incontinence
The 9 different types of incontinence
15 tips for keeping your bladder healthy
Foods, beverages and medications that can trigger temporary incontinence
Natural ways to put an end to your bladder miser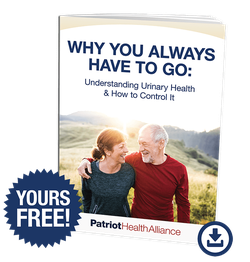 This digital report isn't available anywhere else and is worth $9.95 all by itself. But we bought it for you… it's totally FREE with your "BEST DEAL" order.
But that's not all. With your U-Control purchase today, you'll get a 5th Free Gift…
FREE Gift #5:

A Special Donation to Help Our Veterans and Active Duty Military
As a big supporter of our military, Patriot Health Alliance is committed to helping the men and women who defend our great country by making sure they have everything they need to perform at full strength and readiness while they defend our nation.
So, when you order the U-Control, the team at Patriot Health Alliance will also make a donation to these outstanding charities dedicated to serving our military:
Fisher House Foundation builds comfort homes where military & veterans' families can stay free of charge, while a loved one is in the hospital.
Hire Heroes USA empowers U.S. military members, veterans and military spouses to succeed in the civilian workforce.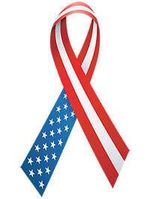 Pets for Vets connects our nation's military veterans with rescued pets to create second chances and new beginnings.
The Soldier's Project provides free, confidential and unlimited mental health services for Post 9/11 veterans, active duty service members and their loved ones.
That's 5 FREE gifts with a total value of nearly $125, just for selecting the BEST DEAL!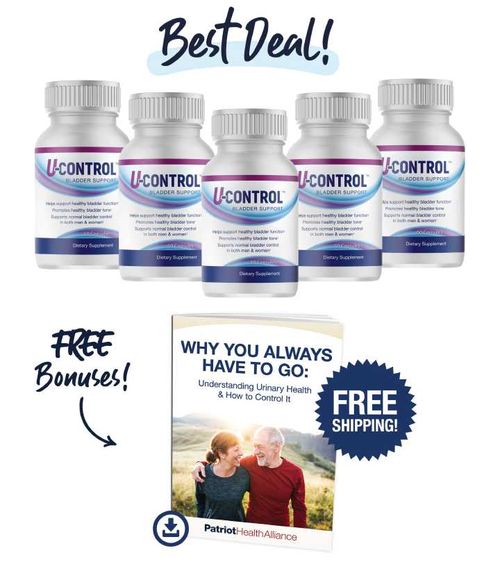 In addition to receiving the special savings and free gifts, we are going to take any risk away from you with not one but TWO IRON-CLAD guarantees…
The BEST IRON-CLAD Money-Back Guarantees You'll Ever See
Your order is protected by not one but two money-back guarantees...
Guarantee #1:
200% Money-Back!
We believe you shouldn't have to pay for something if it doesn't work for you. That's why your purchase is backed up by a never-before-seen 200% money back guarantee.
Here's how it works… First, check with your doctor and make sure they "okay" you to take U-Control. If your doctor says you're good to go, then give U-Control a fair and honest try for at least 30 days.
If after using it for at least 30 days you don't see dramatic improvements in your sleep, simply send back the unused bottles along with a 1-page note giving your honest feedback.
We'll give you 200% of your money back. And you can keep the FREE gifts as a "thank you" for giving U-Control a shot

And of course, your order is also protected by our no-risk, you're happy or it's FREE Guarantee…
Guarantee #2:
100% Money Back – for LIFE!
This is a 100% lifetime money-back guarantee.
If you don't like U-Control for any reason, simply send it back to us, and we'll refund 100% of your purchase price.
Any time, no questions asked!
So, you have nothing to lose and complete bladder control to gain by trying U-Control today.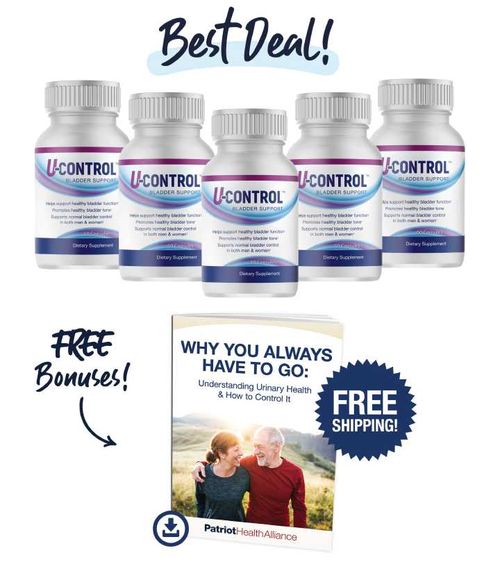 Regain Your Confidence and Reclaim Your Independence
If you're tired of bulky diapers. If you've been let down by the natural solutions for bladder control and incontinence. If conventional treatments have failed you, and their side effects downright scared you, it's time to make a change, with U-Control.
Starting in as little as two weeks, you will start to experience more confidence and less urgency. You'll begin to cut the chains that tie you to the bathroom and start to get out and enjoy life once again. Visit with friends. Go to your grandkid's basketball game. Laugh without worry.
Your U-Control order is backed by both our iron-clad 100% AND 200% money-back guarantees — so you have nothing to lose.
And remember, your "Best Deal" order includes special savings…
2 FREE bottles of U-Control

FREE Shipping

FREE "Why You Always Have To Go: Understanding Urinary Health & How to Control It" special digital report

And a donation to military and veterans charities.
That's $125 in FREE Gifts!
To order, simply click the "Start My Order" button below.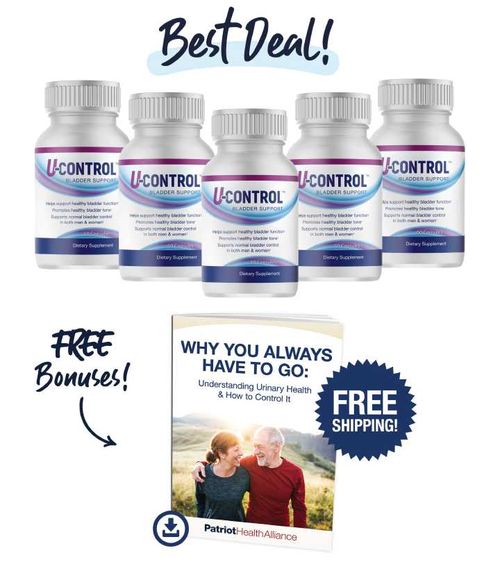 Frequently Asked Questions:
1. All testimonials in this advertisement are from real people. Some of the customers featured in this advertisement were given free products to try in exchange for their honest feedback. Although not guaranteed, every effort has been made to accurately represent our products and their potential. In accordance with the latest FTC guidelines, we want to make it explicitly clear that the testimonials and customer letters we have received are exceptional results, don't apply to the average purchaser and are not intended to represent or guarantee that anyone will achieve the same or similar results. The generally expected performance of our products in regards to any specific application has not been scientifically validated and we cannot and will not make any promises in regards to your specific results.
2. Takayanagi. HomeCare. "Exploring Solutions for Urinary Incontinence." 2019.
3. Hota. WVU Medicine. "Urinary incontinence: You don't have to live with it." 2018.
4. Govender. Health24. "Why some teenagers also suffer from incontinence." 2019.
5. Pilossoph. Chicago Tribune. "Column: Be kind to the perimenopausal women in your life." 2019.
6. Healthline. "Doctors Can Treat Incontinence, but Many Women Are Still Struggling." 2018.
7. Anderson. Reader's Digest. "Urinary Incontinence: The Common Health Problem in Men That No One Talks About." 2018.
8. Levine. Consumer Reports. "How to Deal With Bladder Leaks." 2019.
9. Healthline. "People with Spinal Cord Injuries May Be Able to Regain Bladder Control with New Treatment." 2018.
10. Newsmax. "Study Reveals Best Treatment for Women With Bladder Control Problems." 2019.
11. Carroll. Today Show. "Urinary incontinence in women: Causes, types, treatments." 2019.
12. Kiefer. InStyle. "Way More Women Are Peeing Their Pants Than You Think." 2019.
13. Cleveland Clinic. "6 Things You Should Know about UTIs in Older Adults." 2018
14. Barney. BBC News. "The mystery of the pelvic floor." 2018.
15. Collier. Medical News Today. "Coping with urinary incontinence." 2018.
16. Carneiro DM et al. Randomized, Double-Blind Clinical Trial to Assess the Acute Diuretic Effect of Equisetum arvense (Field Horsetail) in Healthy Volunteers. Evid Based Complement Alternat Med. 2014;2014:760683. doi: 10.1155/2014/760683. Epub 2014 Mar
17. Deshpande P, et al. Crataeva nurvala hook and Forst (Varuna) the Ayurvedic drug of choice in urinary disorders. Indian J Med Res. 1982; 76((suppl) December):46–53. (referenced in Schoendorfer 20108)
18. Kumar DG et al. Modulatory effects of Crataeva nurvala bark against testosterone and N-methyl-N-nitrosourea-induced oxidative damage in prostate of male albino rats. Pharmacogn Mag. 2012 Oct-Dec; 8(32): 285–291. doi: 10.4103/0973-1296.103654
19. Mimica-Dukic N, et al. Phenolic compounds in field horsetail (Equisetum arvense L.) as natural antioxidants. Molecules. 2008;13(7):1455–1464. [PubMed]
20. Schauss A, et al. Reducing the symptoms of overactive bladder and urinary incontinence: results of a two month, double-blind, placebo-controlled clinical trial. In: Federation of American Societies for Experimental Biology. San Francisco; 2006. (referenced in Schoendorfer 2018; poster FASEB do not have text)
21. Schoendorfer N, et al. Urox® containing concentrated extracts of Crataeva nurvala stem bark, Equisetum arvense stem and Lindera aggregata root, in the treatment of symptoms of overactive bladder and urinary incontinence: a phase 2, randomised, double-blind placebo controlled trial. BMC Complementary and Alternative Medicine (2018), 18:42.
22. Steels E, et al. Crataeva and equisetum reduce urinary incontinence symptoms. Australian Continence Journal 2002, 8(3):46-50. (referenced in Schoendorfer 2018)
23. Seipel T, et al. Urox® reduces symptoms of overactive bladder and urinary incontinence. Seipel Group, Unpublished research, 2012.